22.05.2022
Google's US Search Revenue Lead
Google's position as the search advertising leader in the US is on solid footing, according to our latest US digital ad spending estimates. This year, Google will net more than 73% of US search ad spending, down less than 1 percentage point since 2018.
By the end of our forecast period in 2021, Google will have lost more than 2 percentage points more in share. The winner there will be Amazon, which has been the second-largest search ad seller in the US since 2018, when it surpassed Microsoft.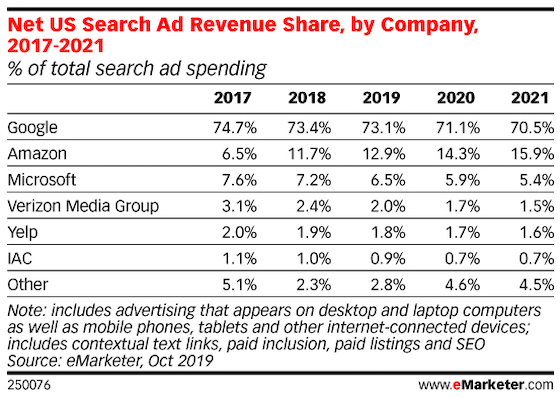 Hiding Likes on Instagram Could Change Influencer Marketing for the Better, Marketers Say
Instagram has begun hiding 'likes' for select users worldwide, expanding a test that could determine whether or not they will be permanently hidden from public view.