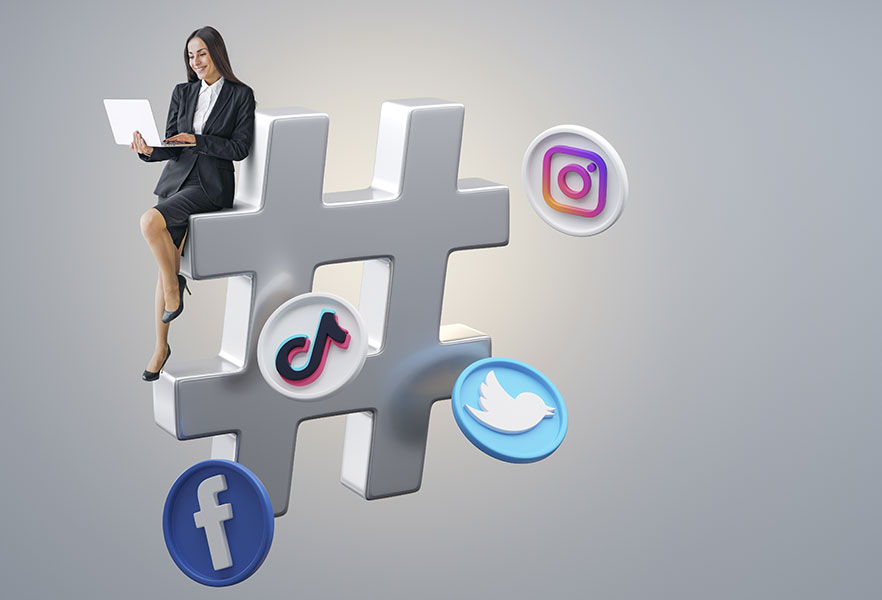 Social Media
Management in Sydney
We manage the social media presence for Australian businesses
In the heart of Sydney, theAd Digital Agency excels in delivering top-tier
social media marketing and management solutions, tailored for the unique
needs of Australian businesses. Leveraging deep insights into the local
demographic and the latest in social media shifts, we stand as your go-to
ally to amplify your brand's digital footprint and drive your online success.
Their expertise and insights into the digital world have made a notable difference in our online engagement. Anyone seeking to elevate their brand's online game should definitely consider MeMate. Cheers to the brilliant team!
Highly recommend for businesses aiming for a polished online presence. Hats off to the theAd team!
Recently availed the social media management services, and I couldn't be more satisfied. They truly understand the dynamics of modern-day platforms and tailor strategies that resonate with our brand's voice. Highly recommended for any business looking to boost their online presence. Kudos to the team!
Their team not only understands the nuances of the digital space but also delivers strategies that have propelled our brand's online visibility. A game changer for us! Thank you
WE WORK
HOW WE WORK


in Sydney and elsewhere
How We Work: Social Media Management Service
Consultation
First, we sit down with you to understand
your business goals, target audience, and
brand personality
Strategy Development
Based on our initial discussions, we craft a
bespoke social media strategy tailored to
align with your business objectives and
resonate with your audience
Content Creation
Our team of creative professionals develops
high-quality, engaging content, whether it's
graphics, videos, or written posts, ensuring
consistency with your brand voice
Scheduled Posting
Utilizing optimal posting times and
frequencies, we manage and schedule
content across your social media channels
to maximize engagement and reach
Engagement & moderation
We actively monitor comments, messages,
and mentions, ensuring timely responses
and fostering a sense of community around
your brand
Performance Analysis
Every month, we provide you with a detailed
report highlighting key performance
indicators (KPIs) such as engagement rates,
follower growth, and ROI, allowing us to
adjust strategies as necessary
Feedback Loop
Your input is invaluable. Regular check-ins
allow us to continuously refine our approach,
ensuring that our strategies remain aligned
with your evolving business goals
By entrusting your social media to us, you're choosing a partner
dedicated to amplifying your brand's voice and fostering meaningful
connections in the digital realm.
CASE STUDY
PROvinyl Car Wrapping


in Sydney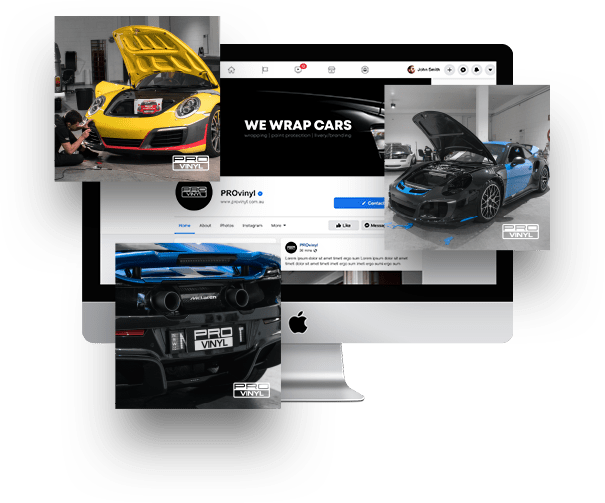 At PROvinyl, we recognise the art and precision of car wrapping. When it comes to our social media management, we translate this same dedication into showcasing the intricate details and transformative magic of our wraps. Harnessing Sydney's vibrant car culture, we curate content that resonates with both automobile aficionados and those new to car wrapping.
Our posts highlight before-and-after transformations, feature client testimonials, and offer a behind-the-scenes glimpse into the PROvinyl workshop. Engaging, visual, and always on-brand, we ensure our digital presence mirrors the high-quality craftsmanship that Sydney has come to expect from PROvinyl.
5 Must Have Features
on Your Social media as a Business in Australia
1
Localized
Content:
Reflect the unique landscapes, cultures, and events of Australia in your content. Showcasing local landmarks, celebrating national holidays, or sharing content related to iconic Australian trends can resonate more deeply with your audience.
2
Interactive
Stories & Polls:
Leverage the interactive tools on platforms like Instagram and Facebook. Use polls, quizzes, and Q&A sessions to directly engage with your Australian audience, gather feedback, and understand their preference
3
Customer
Testimonials & UGC
Encourage and share User-Generated Content (UGC) and customer reviews. Australians value genuine experiences and word-of-mouth referrals. Spotlighting real customers or reposting their content can build trust and community around your brand.
4
Eco-Friendly
& Sustainable Highlights:
Australia has a strong emphasis on sustainability and eco-friendliness. Highlighting your business's green initiatives or sustainable products can resonate with environmentally-conscious Australians.
5
Behind-the-Scenes
& Team Features:
Showcase the people behind your brand. Australians appreciate authenticity and a personal touch. Sharing insights into your operations, spotlighting team members, or displaying the day-to-day workings can humanize your business and foster a deeper connection with your audience.
Frequently Asked Questions (FAQs)
for Social Media Management