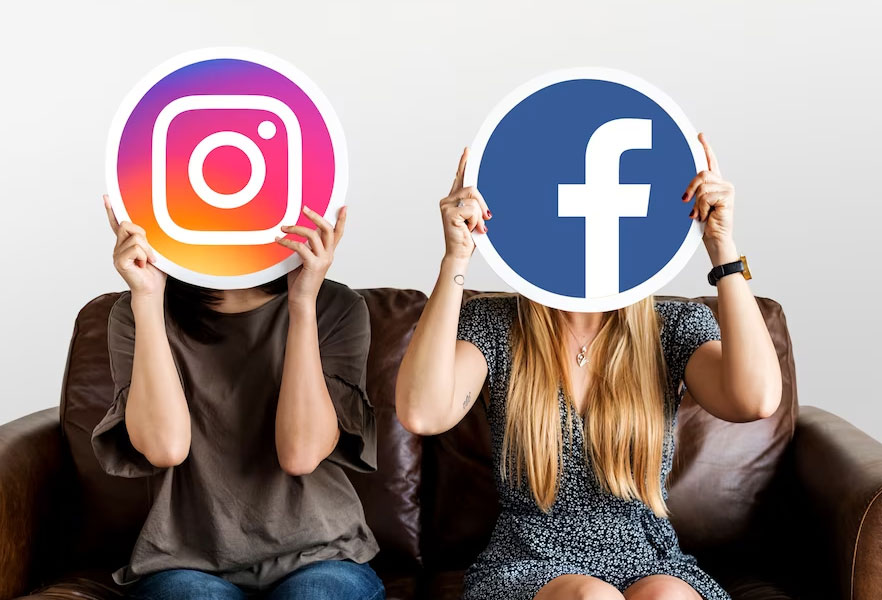 Social Media
Advertising in Sydney
Elevate Your Digital Presence: Mastering the Art
of Social Media Advertising for Australian Businesses
Dive into the world of targeted engagement with theAd, Sydney's leading
expert in social media marketing strategies. From crafting compelling
campaigns to optimizing ad spend, our dedicated team stands by your side,
ensuring you harness the full power of social platforms. Join the growing
number of businesses transforming their online reach and engagement with
our cutting-edge social media advertising solutions.
WE WORK
HOW WE WORK


in Sydney and elsewhere
If you're asking about the steps involved in providing a Social Media
Advertising service, here's a general overview:
Client Consultation
& Goal Setting
Client Consultation
& Goal Setting
Before launching any campaign, it's essential
to understand the client's business goals,
target audience, and overall vision for their
brand on social media
Platform Selection
Determine which social media platforms
(e.g., Facebook, Instagram, LinkedIn, Twitter,
etc. are most suitable based on the client's
audience and business type
Market Research
& Audience Segmentation
Market Research
& Audience Segmentation
Delve deep into understanding the target
audience, their online behaviors, and
preferences. Segment the audience for more
targeted advertising
Content Creation
& Ad Design
Develop compelling visuals and copy for the
ads. This can include videos, graphics, and
wellcrafted text to engage viewers
Content Creation
& Ad Design
Budgeting
& Ad Spend Optimization
Budgeting
& Ad Spend Optimization
Decide on an appropriate budget for the
campaign and constantly optimize ad
spend to ensure maximum ROI
Campaign Launch
Initiate the ad campaign on selected
platforms, ensuring all settings, including
targeting options, are appropriately
configured
Monitoring & Analytics
Regularly check on the performance metrics
of the ads. This can include click-through
rates, conversion rates, engagement, and
other essential PIs
Adjustments & A/B Testing
Based on analytics, make adjustments to
the campaigns. This can mean testing
different visuals, copy, or targeting options
to see which performs better
Adjustments & A/B Testing
Reporting
Provide the client with regular updates on
the campaign's performance, including any
significant wins or areas for improvement
Post-Campaign Analysis
After the campaign concludes, offer a
comprehensive review of its performance
and lessons learned to inform future
strategies
Each client might require a tailored approach, but these steps provide a
broad framework for how a social media advertising service might
typically operate
Their expertise and insights into the digital world have made a notable difference in our online engagement. Anyone seeking to elevate their brand's online game should definitely consider MeMate. Cheers to the brilliant team!
Highly recommend for businesses aiming for a polished online presence. Hats off to the theAd team!
Recently availed the social media management services, and I couldn't be more satisfied. They truly understand the dynamics of modern-day platforms and tailor strategies that resonate with our brand's voice. Highly recommended for any business looking to boost their online presence. Kudos to the team!
Their team not only understands the nuances of the digital space but also delivers strategies that have propelled our brand's online visibility. A game changer for us! Thank you
WE WORK
Elite Life
Private Membership Club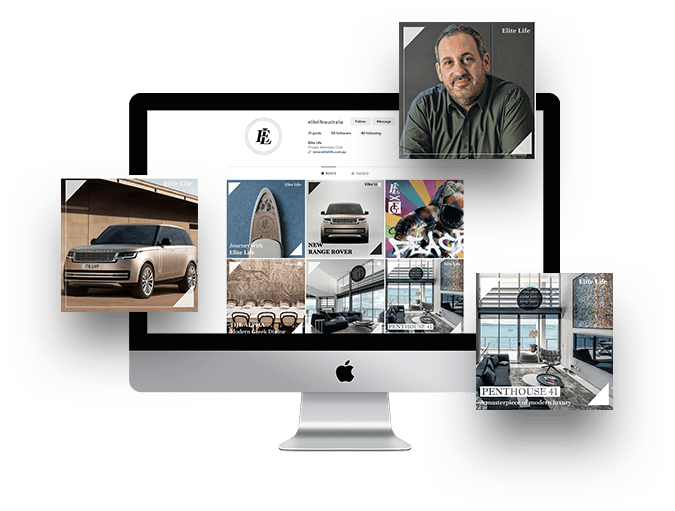 Elite Life, a premium Australian membership platform, offers a bespoke service tailored for discerning individuals. Despite their toptier service, their digital visibility was not in line with their market positioning.
The challenge was to craft a social media advertising campaign that would resonate with a niche audience and elevate their brand recognition.
5 Must Have Features
for Your Social Media Ad Compaign
1
Target Audience
Segmentation:
Precisely define and segment your target audience based on demographics, interests, behaviours, and more. Platforms like Facebook and Instagram allow for granular audience targeting, ensuring your ads reach the most relevant individuals
2
Engaging
Creatives:
Your ad visuals and copy must be attention-grabbing. Use high-quality images, videos, and well-crafted text. A/B testing different creatives can help identify what resonates most with your audience
3
Clear
Call-to-Action (CTA):
Every ad should have a clear and compelling CTA, guiding users towards the desired action, whether it's signing up, purchasing, or simply learning more about a product or service
4
Performance
Analytics:
Implement tracking mechanisms to measure key performance indicators (PIs such as click-through rates, engagement, conversions, and return on ad spend (ROAS). Platforms like Facebook Ads Manager provide in-depth analytics to monitor and optimise campaigns in real-time
5
Optimised
Landing Pages:
Once a user clicks on your ad, they should be directed to a landing page that is consistent with the ad's messaging and optimised for conversions. This might include responsive design, fast loading times, and a straightforward user journey to the desired action
By integrating these five features into your social media advertising campaign, you'll be better positioned to achieve your marketing objectives and maximise ROI.
Frequently Asked Questions (FAQs)
for Social Media Advertising