Empowering Success with MeMate: From Branding Brilliance to Digital Domination, from Website to Application Design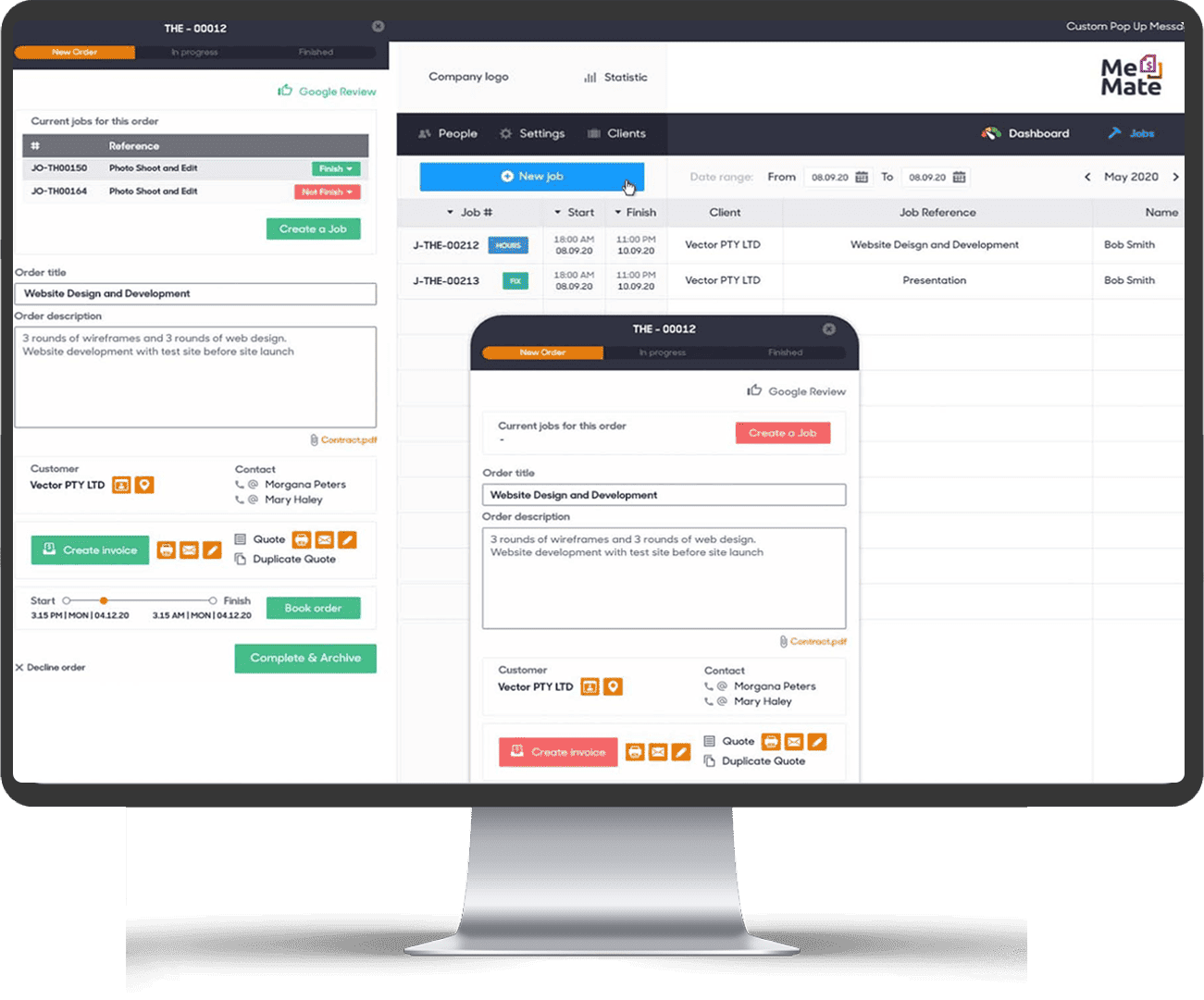 With MeMate taking its first steps in its journey to help businesses big and small, it's only fitting to tell the story of why and how we developed it from an idea into 2 separate software offerings with desktop and mobile applications and began marketing it.
The Big Idea
Let's start at the beginning. We saw a shift in the Australian work culture. The traditional 9-5 was becoming outdated, slowly being taken over by more gig-like employment as more companies sought specialists to handle specific contact jobs. And more specialists looked for ways to sell their services without going through third-party staffing companies.
An employment system like this called for a complex management system, which was hard to come by.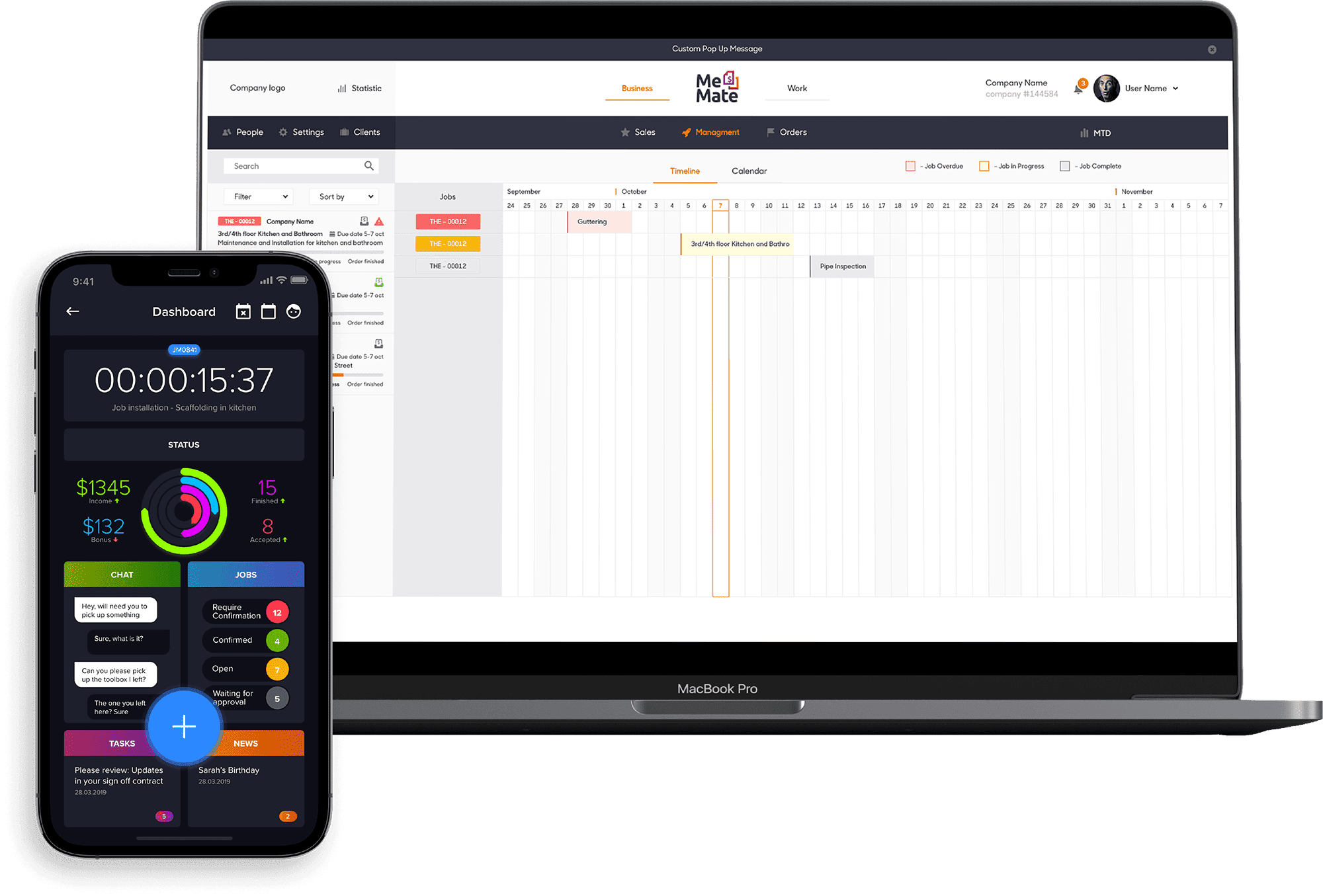 On the human side, assigning multiple project managers to oversee all staff, tasks, payment, and subcontractors was inefficient and costly. And on the software side, we found that none quite covered the scope of work necessary to meet all the management demands of Australian businesses.
So, as a software development agency facing the same issues presented by this gap in the market, we decided to fill it ourselves.
Filling the gap
To better fill the gap, serve the needs of workers, and adapt to a variety of businesses, we split MeMate into:
MeMate Work, which we designed to help small businesses like auto mechanic shops with worker management, including managing and tracking jobs, payments, and documents
And MeMate Business, a full-fledged, all-in-one business management software for larger companies
Both feature a desktop app for management and owners and mobile apps for staff and subcontractors. And both have a mix of some common features (like time tracking and job assignment) and some unique additions. Chief among these are:
Live project tracking, which enables business owners and managers to see their team's progress in real-time
The ability to create subcontractor pools to easily send a job order to multiple individuals or teams
And financial tracking, a feature able to adapt and account for all worker expenses like materials and labour to provide an accurate view of your budgeting and profit margins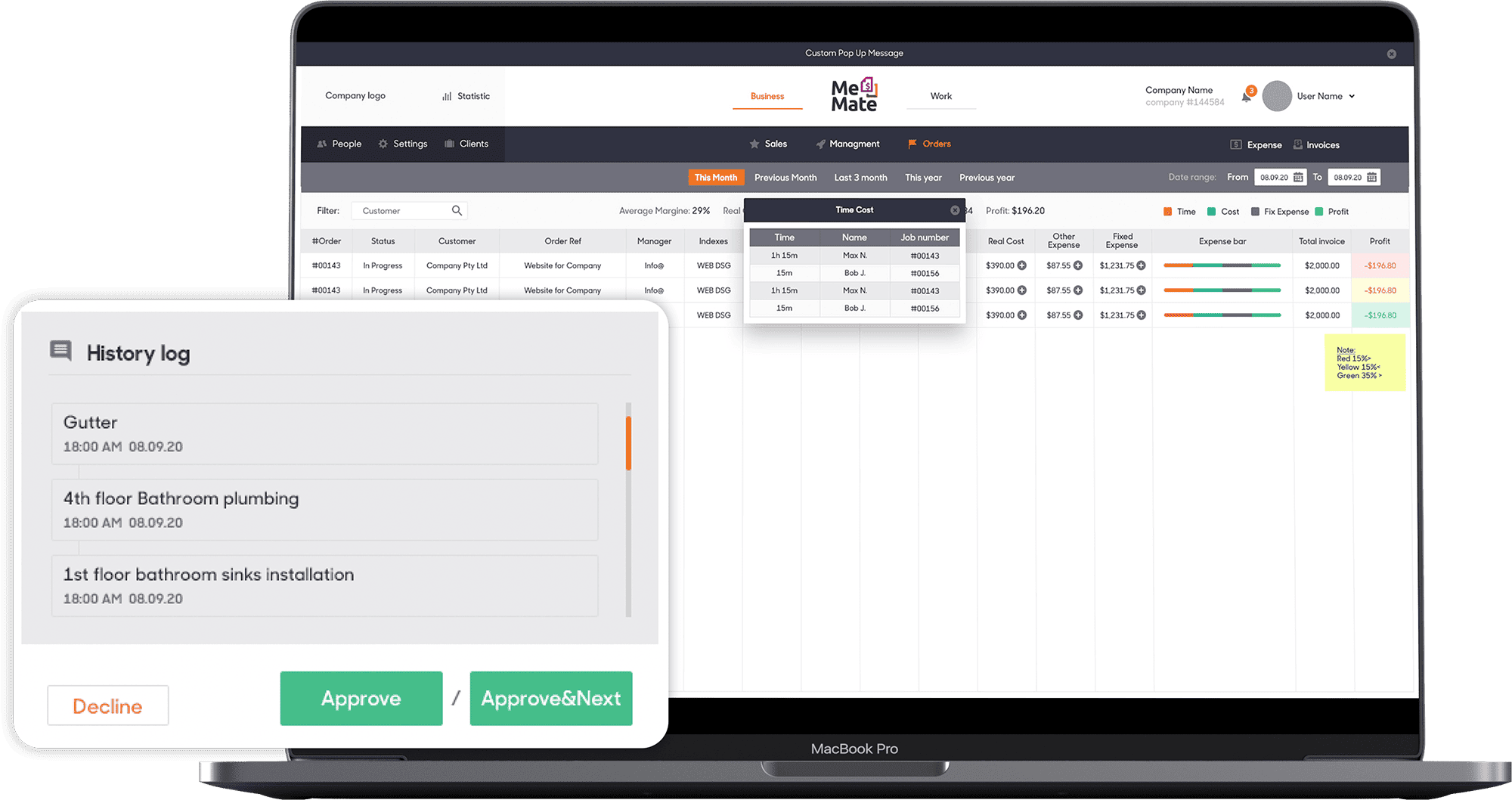 MeMate Business needed to be more complex to service all the business needs for enterprises, and so has everything that MeMate work provides plus some vital extras. These include the unique ability to manage every single business expense like marketing overhead and supplier costs in one easy to read interface and get live updates for every change.
Marketing MeMate
Finally, it was time to market our software. This, of course included a website, where we incorporated dynamic layouts, easy navigation, a transparent pricing structure, and clean, down to earth copy.

We extended MeMate's online reach further by setting up key social media channels and publishing a few articles on what it has done for its customers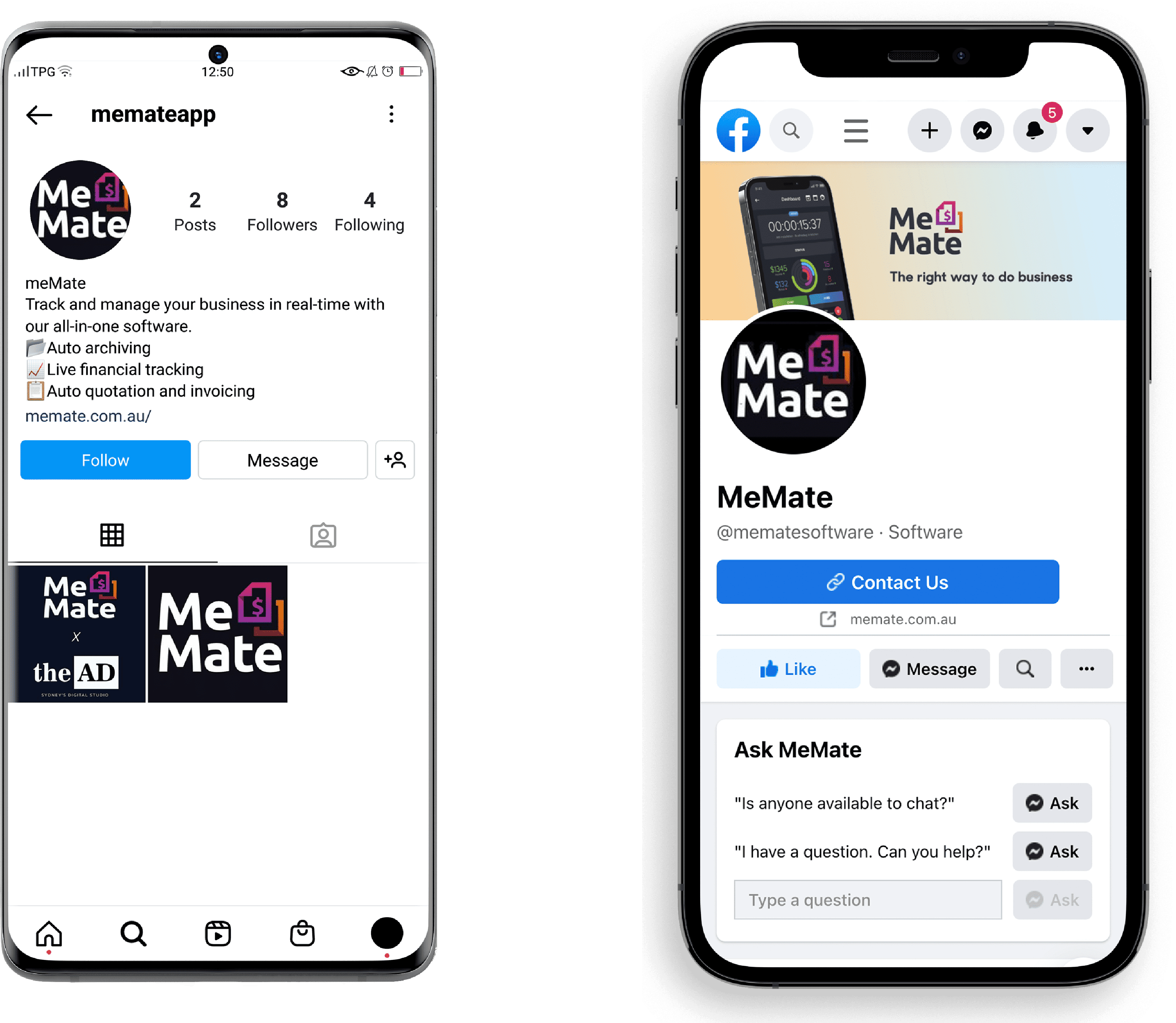 But our favourite step was Mr Bombastic, a little plush wombat mascot of many careers that serves to assign something tangible to the software. You'll be seeing him featured in much of MeMate's marketing collateral.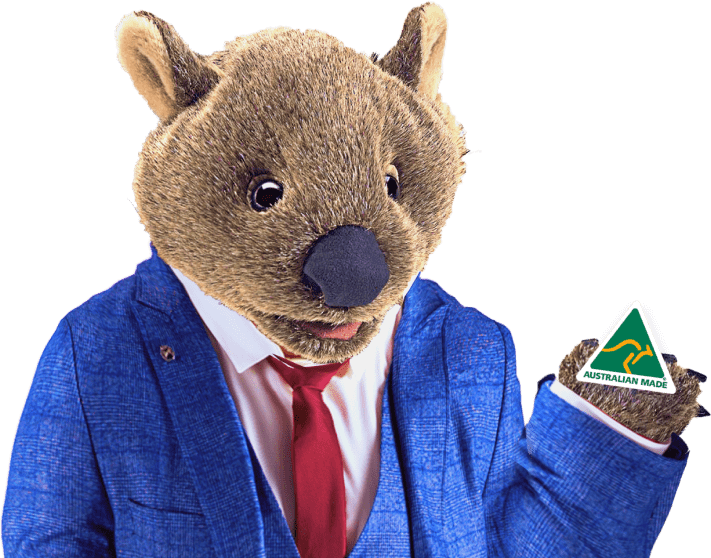 The Results
As MeMate was made by an agency with a keen insight into business needs and a team with years of software development experience, it's not just another contender in the project management space. Instead, it's proving to be a leader.
It's now helping us and other businesses like Elite Life and Wheels Respray streamline operations like never before.
If you want a full rundown of what MeMate is capable of or want to test it out for yourself, visit www.memate.com.au
lets begin!
We are here to help