How theAD Helped Pro Gun Sales Carve out a Space for the Aussie Gun Community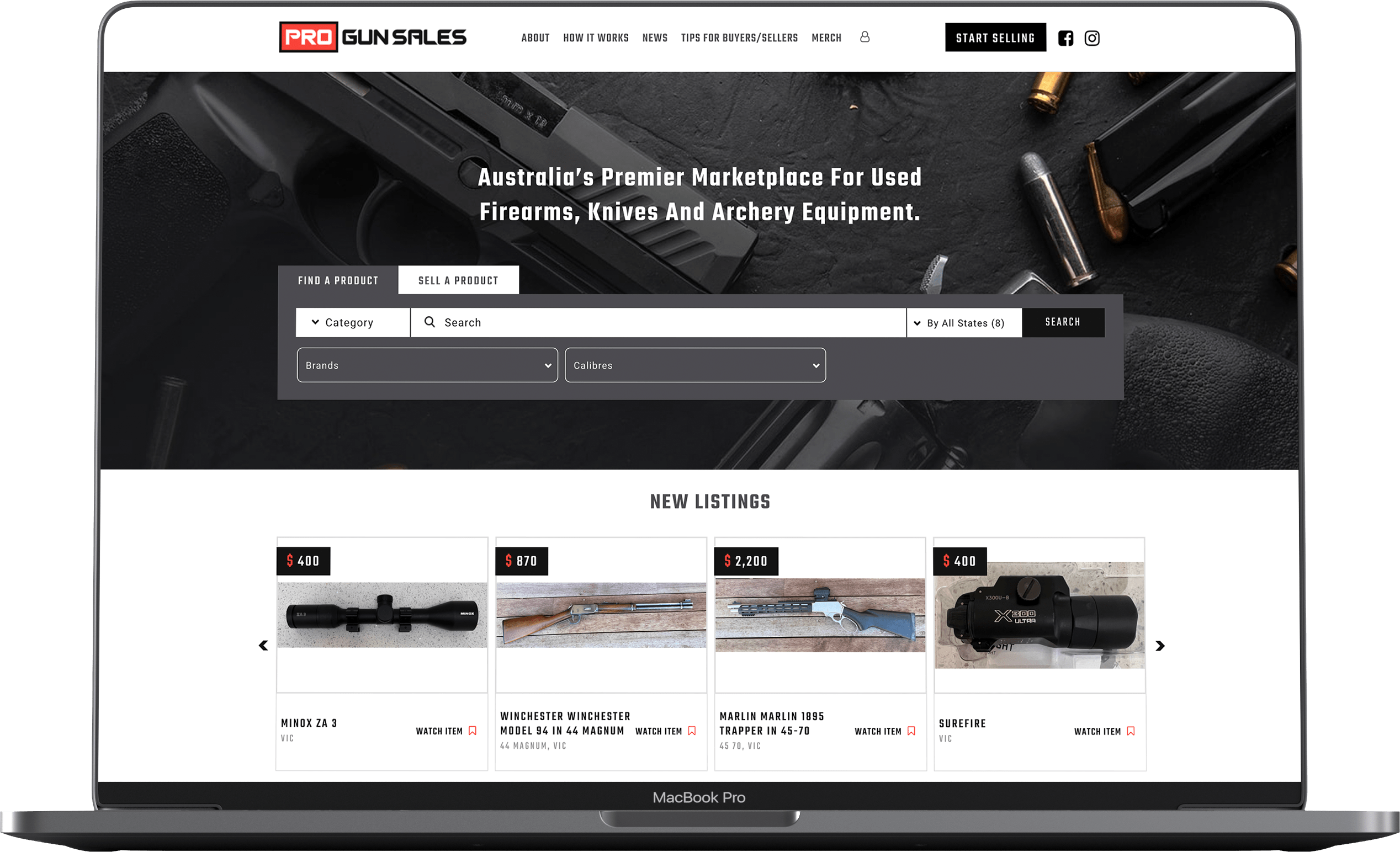 The Challenge
Pro Gun Sales' founders came to us with a unique proposition: they wanted to become the #1 space for the safe and responsible sale of firearms across Australia. And on top of that, they wanted a brand and a platform that would not only embrace the Australian gun community but be the foundation for its growth.
We gladly took up the challenge.
Starting from Scratch
After thinking on the founders' vision, we set to work on moulding it into a set of 4 key pillars; the core values that would define the Pro Gun Sales brand going forward, and set it apart from the competition: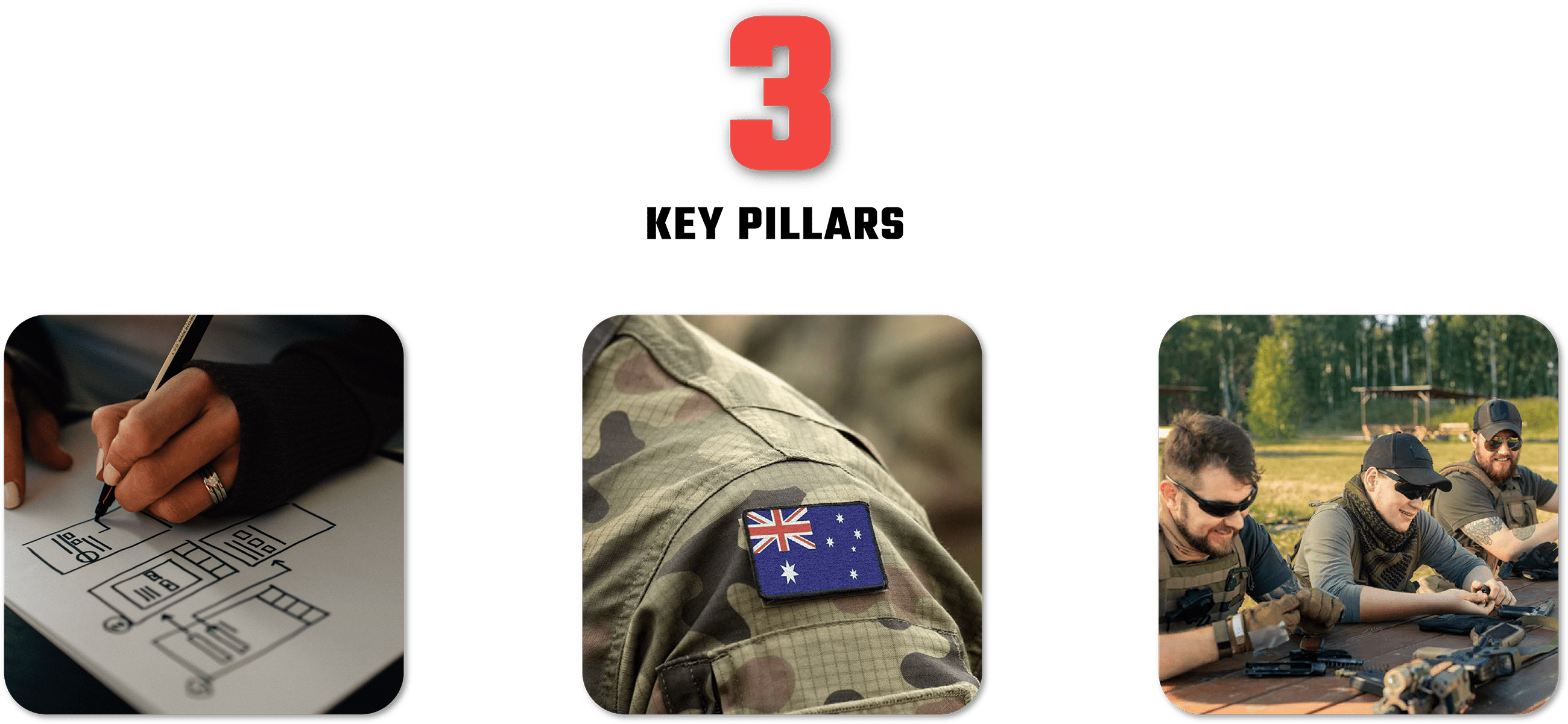 Simplicity and transparency
Community
Expertise
And going beyond
Designing the Brand's Core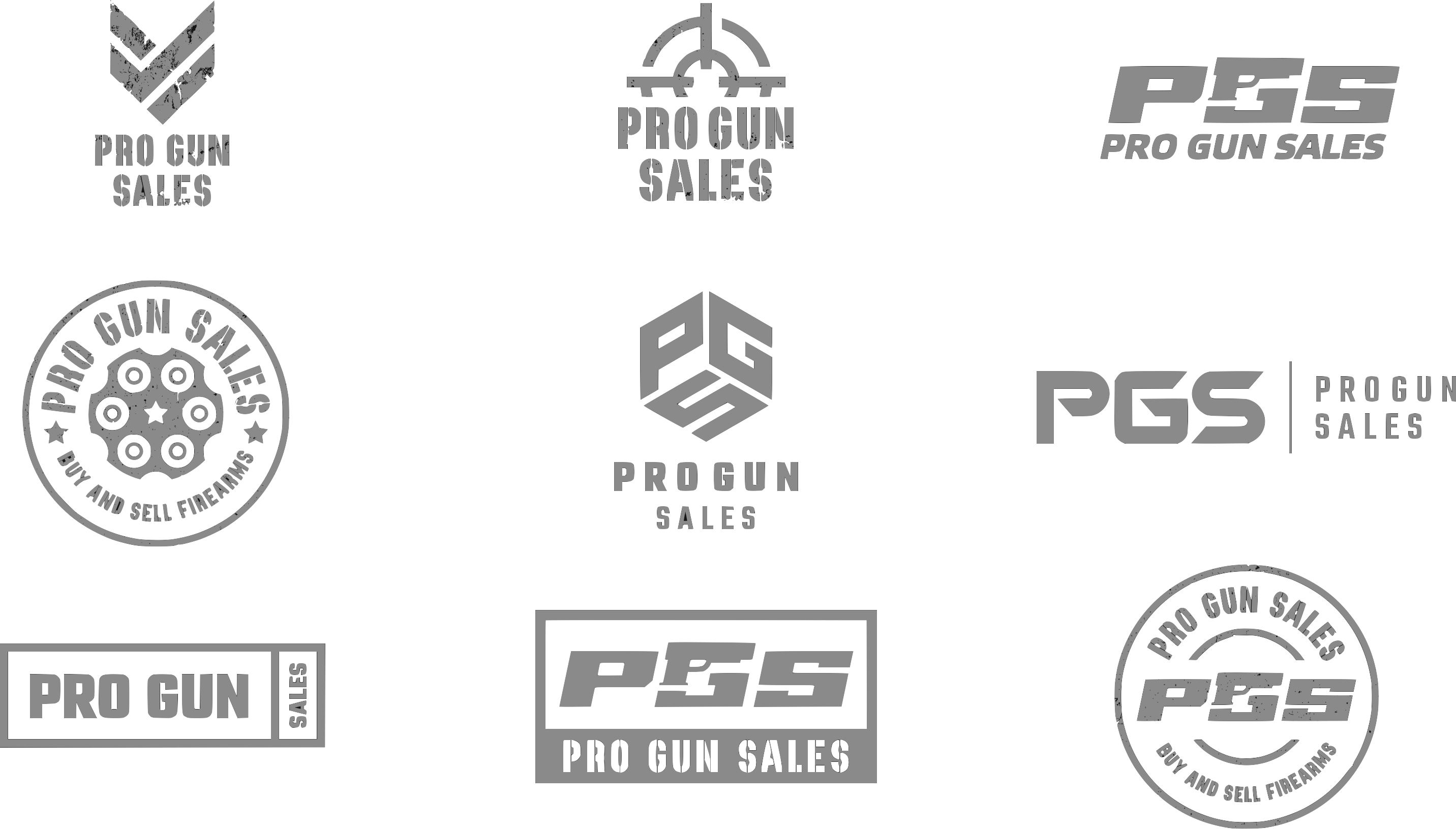 Informed by these key pillars, we started crafting a more concrete brand identity.
PGS wanted to present themselves as authorities on all things firearms. But, they also wanted to seem approachable to their community.
So in tone, we settled on one that was down to earth but still had an authoritative air.

And in visuals like their logo, we went with a simple, polished design in a red, black, and white colour scheme. This style would reinforce PGS's professionalism and modernity and reflect the community they wanted to attract.

Developing the Platform
Now, the PGS website had to be several things: a marketplace where users could buy and sell their gear and equipment, a platform for getting the latest firearm news, tips, and ranges, and a storefront for selling PGS merch and select products from third party retailers. And it needed to not only offer a more advanced service than its Australian competition, but also offer more.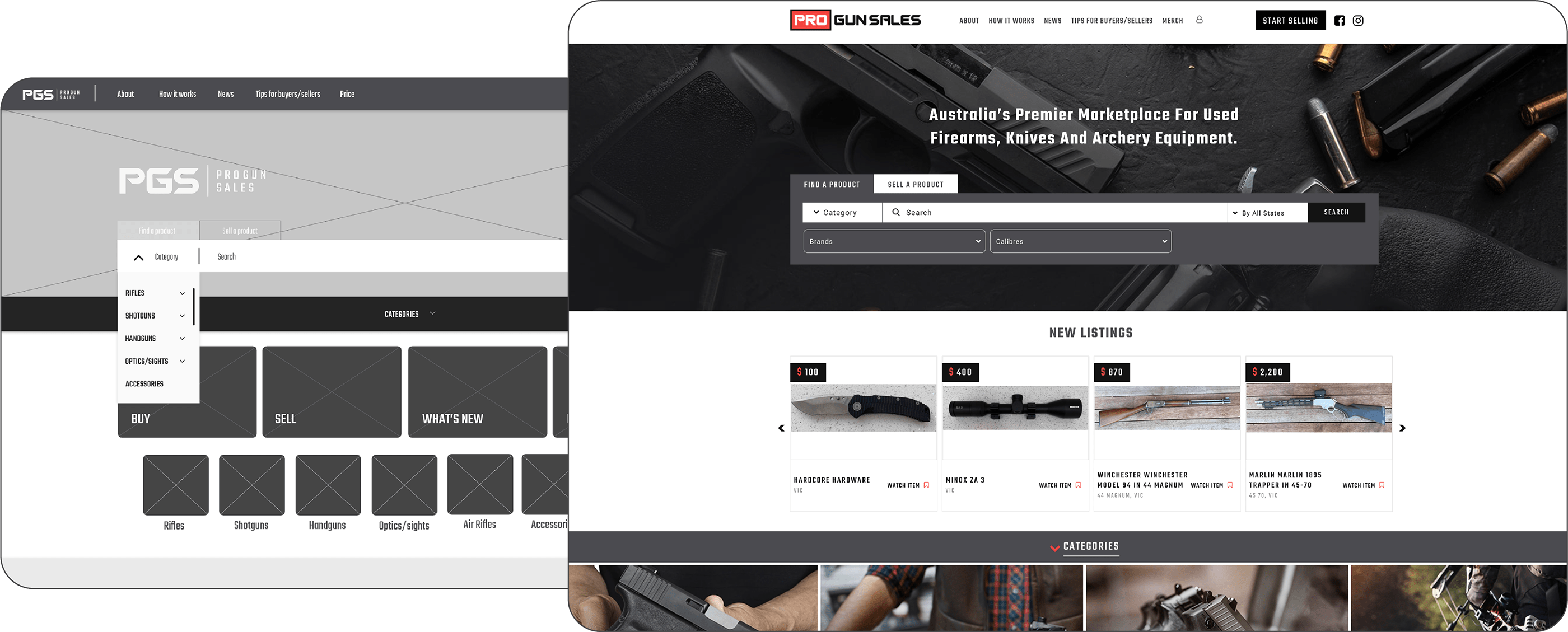 To that end, our web designers and copywriters created a wireframe that would make navigation and interaction a breeze. Clearly marked pages and sections, a seamless buying and selling process, and an extensive How-To guide preemptively answering any questions visitors might have about the platform. As the site would feature firearms, archery, hunting equipment, and other related products, our developers coded in a precise search and filter system that could adapt to incorporate more categories and handle thousands of items.

On the community side of things, we incorporated:
Ambassador and merch pages to allow firearm and archery lovers to get involved with the brand
A gun range directory to help new members of the community find a good place to practice and meet more like-minded people
And a news page where founders and guest bloggers could post relevant tips and news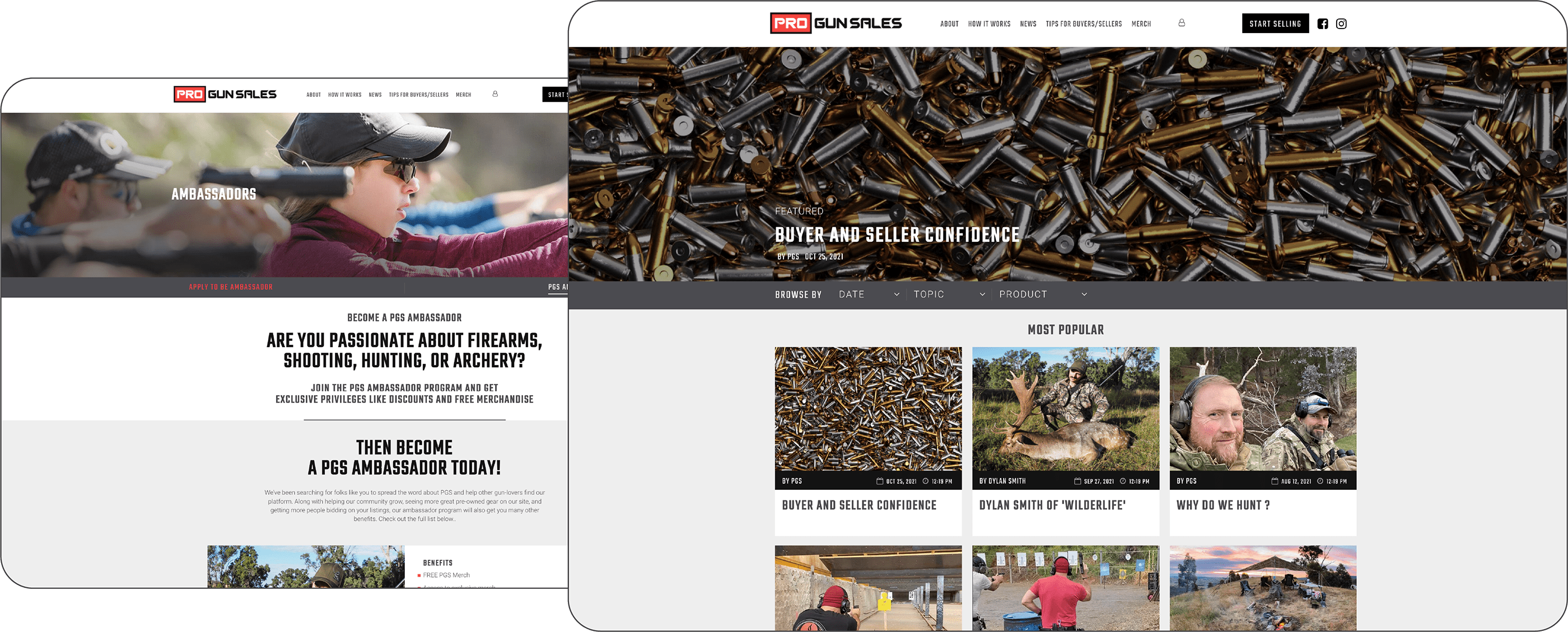 In short, the platform provides a seamless experience and is ready to become the central hub of the Aussie firearms community.
The Start of a Community
With the foundation set, we created accounts for PGS on social media to kickstart their community-building efforts. The setup included all the usual details like headers, profile pics, and links, as well as a handful of posts focusing on providing value for their followers and starting conversations around firearms, hunting, archery, and more.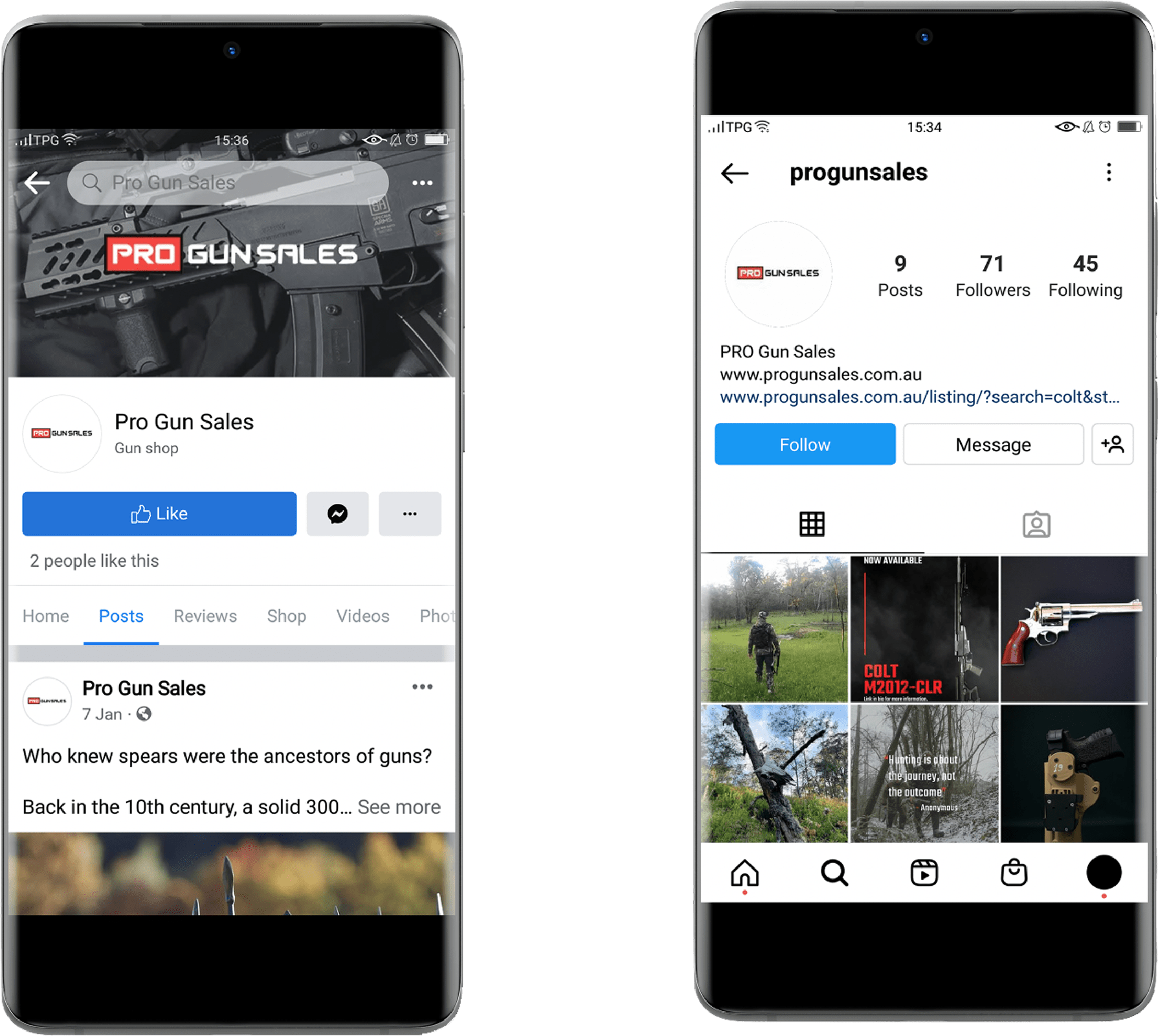 Results
With all the key starting elements in play, PGS can launch their brand with their best foot forward and help Aussie hunters, sports shooters, and archers come together to buy and sell their gear, get the latest news, and pick up new skills
lets begin!
We are here to help