TheAD, SORTED Media, and the Rise of the Photography-On-Demand Empire in Sydney
Ever since Joseph Nicéphore Niépce took the earliest known surviving photograph in1826 we've been fascinated by the idea of "freezing" our image in time.
Initially, photography was prohibitively expensive, and only available to the moniedclasses and even then, only for momentous life occasions. For example, in disease-ridden Victorian England, after-death photographs were viewed by the wealthier setas the last chance to immortalise loved ones for posterity and were often the only image a family may have of a dearly departed member.
The art of photography has since progressed in leaps and bounds, becomingincreasingly accessible and affordable to all. Here in Sydney, SORTED Media isleading the photography-on-demand movement by making it a snap to hireprofessional photographers and videographers at very reasonable rates.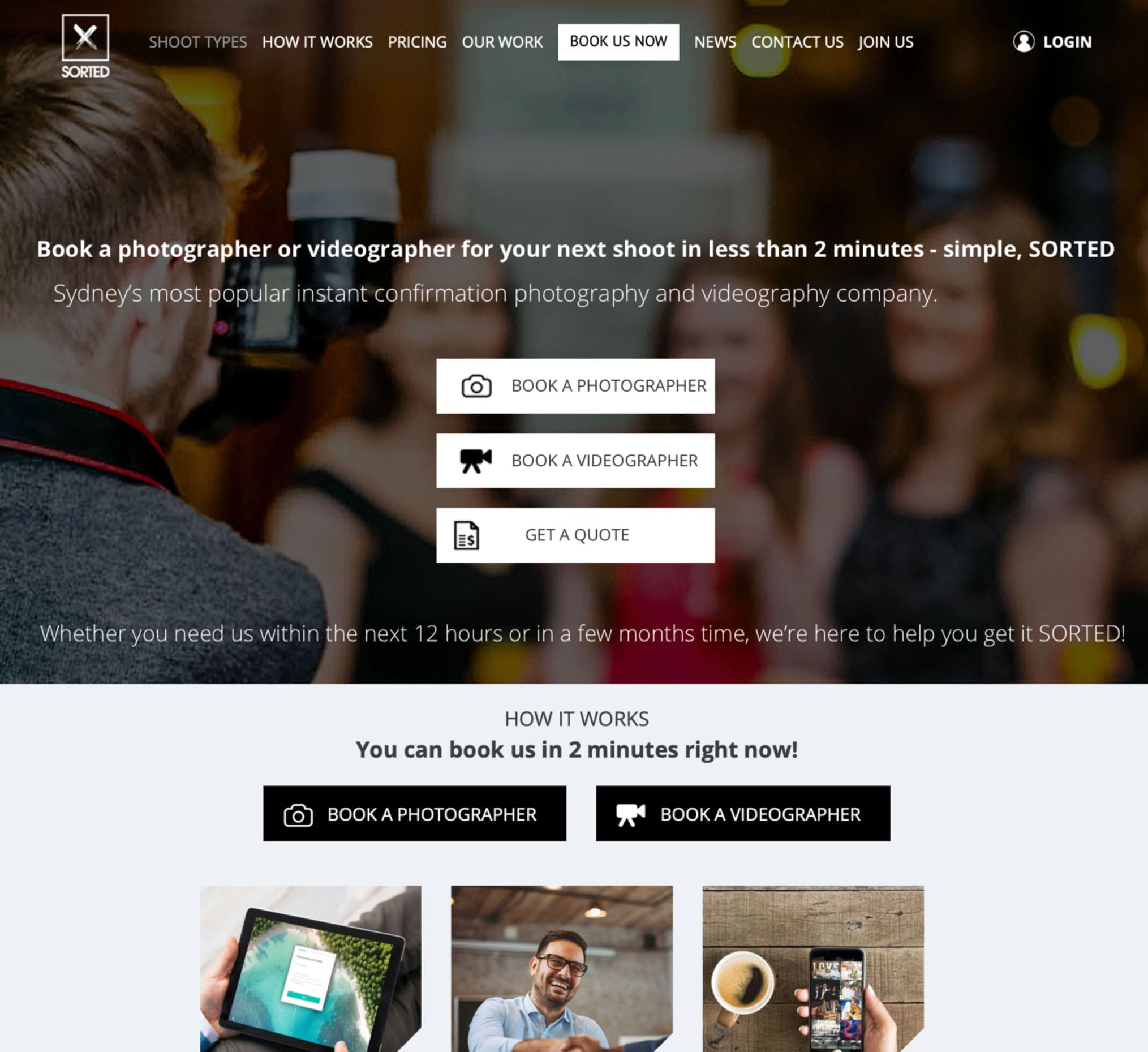 But, as you can imagine, with any evolving trend, the competition is tight. If SORTED stood any chance of competing with existing market giants like snappr.com, it wasgoing to need a helping hand. So, SORTED appointed TheAD to design a new website for it that would reinforce its online brand position.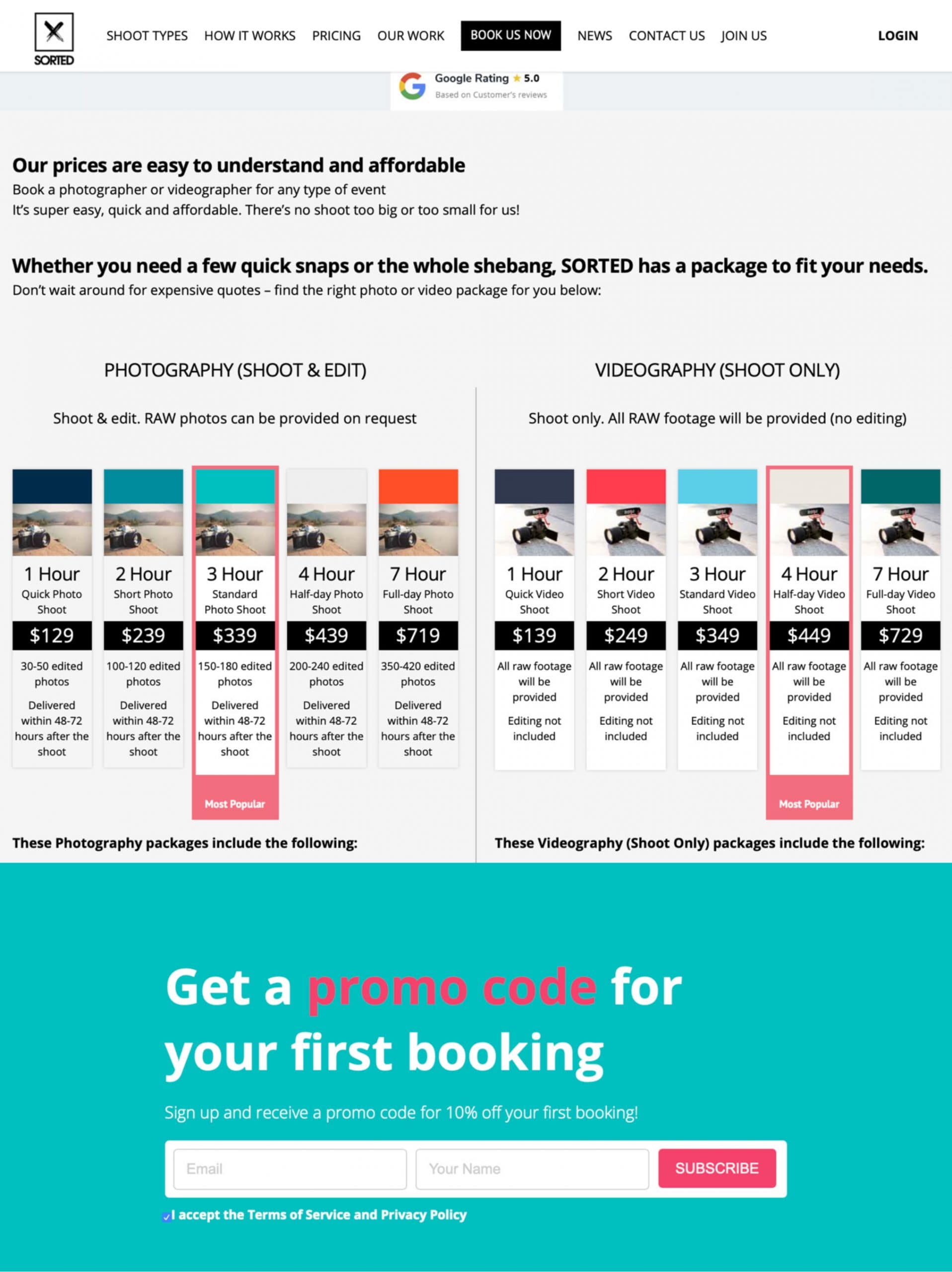 LIGHTS, CAMERA, ACTION
TheAD didn't hesitate to get to work using the latest promotional techniques toemphasize SORTED's unique selling points. SORTED stands out because it enables consumers to book photographers and videographers online in a few simple steps,and TheAD wanted to drive awareness of this desirable feature.

Another significant advantage offered by SORTED is that all the photographers and videographers for hire on its website are employed by the company directly. That means it takes full responsibility for the result of every shoot, unlike its competitors who merely act as a go-between platform connecting photographers and videographers with consumers and don't accept liability if something goes wrong.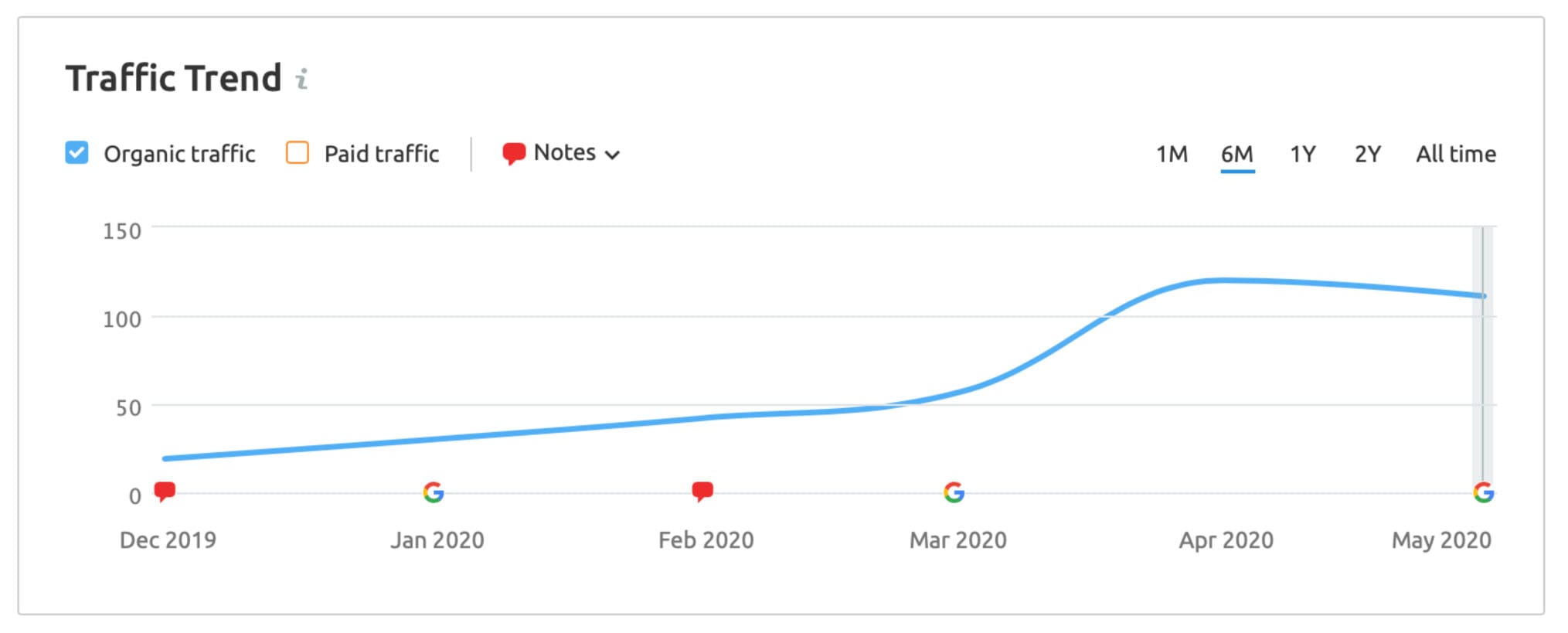 BEHIND THE SCENES
In addition to highlighting SORTED's distinctive benefits, we added a clear, userfriendly photography and videography package breakdown. We also sweetened the pot with a 10% off Promo Code for first-time customers, further incentivising them to make a booking.
Because a website is only as good as its backend infrastructure, we created a robust internal content management system. The system allows SORTED's managers to review all photography or videography content uploaded by its staff quickly and easily, using a one-click process, before forwarding it to the client.
As SORTED Media guarantees its customers will receive their images or video
content within 48 hours of the shoot wrapping, it was essential that the process of editing and performing a final content check be fully automated. The same applied to the notifications received by clients, internal reminders to management, and so on.
SEALING THE DEAL
But setting up the backend was just a part of the marketing strategy that we had planned for SORTED. To seal the deal, we needed to create a series of aesthetically appealing landing pages that would wow its various client profiles.
We then launched an "Experience Yourself" Google Ads campaign to support each landing page. The campaign was a resounding success, helping SORTED achieve an exceptional click-through and conversion rate of 4.98%. TheAD team is currently focused on boosting the website's SEO to ensure SORTED captures the top 3% of customers who are ready to order straight away.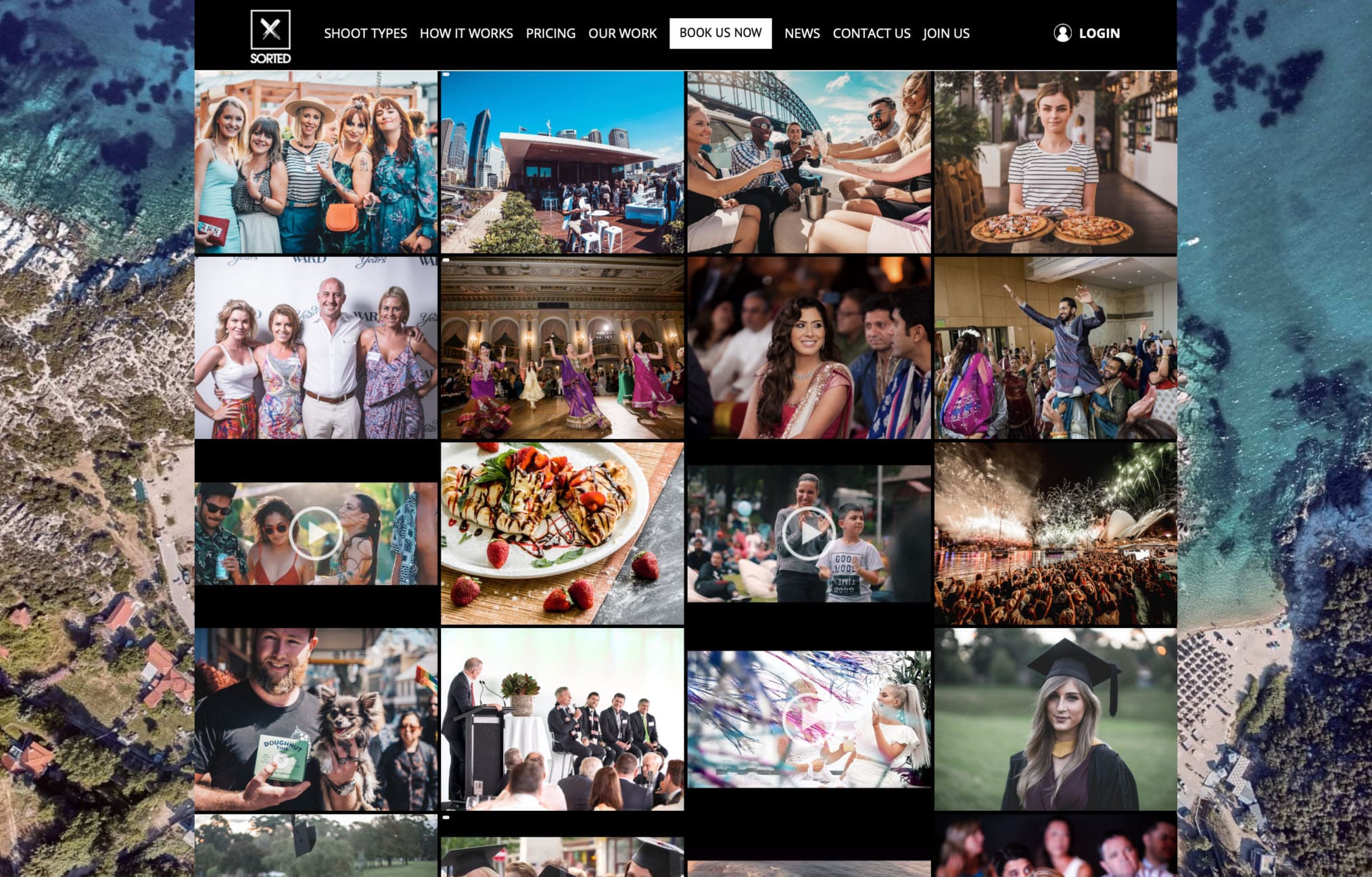 We are proud of our work with SORTED and look forward to helping them continue to rule the photography-on-demand empire in the future.
To "Experience Yourself" visit: https://sortedmedia.com.au/our-work/.
If, like SORTED Media, you're looking to create a new website or cement your market position, TheAD is your go-to digital marketing agency. Our all-in-one promotional, content creation, and advertising services are geared to put you centre stage with minimum hassle and maximum impact.
lets begin!
We are here to help