Transforming Nautilus Australia's Online Presence with New Web Design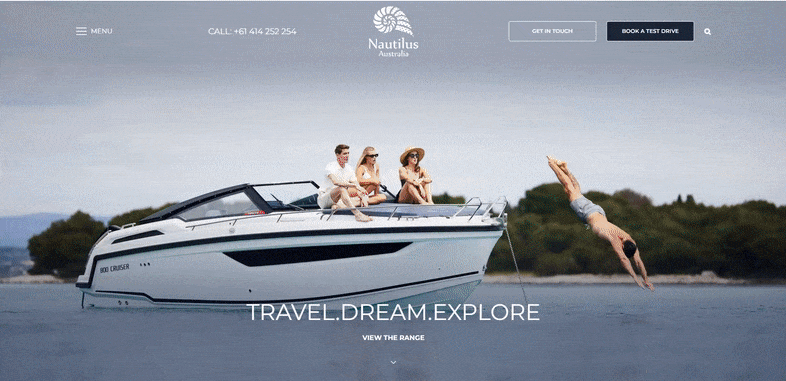 Nautilus Australia, a renowned boat dealer specialising in Parker Boats, approached theAd – Sydney's Digital Agency to revamp their online presence. As a leading digital agency focusing on Branding, Web Design, Complex Web Applications, Digital Advertising, Support, and Maintenance, we were eager to take on the challenge. The primary objective was to create a visually appealing and functional website that would not only serve as a digital catalog but also provide users with a comprehensive overview of the boats and their features.
Client Background: Nautilus Australia
Nautilus Australia is an exclusive dealer for Parker Boats in the Australian and New Zealand markets. With a reputation for excellence in the marine industry, Nautilus offers a wide range of high-quality boats for different purposes, catering to boating enthusiasts and professionals alike. They required a modern, user-friendly website to showcase their exceptional boats and attract potential buyers.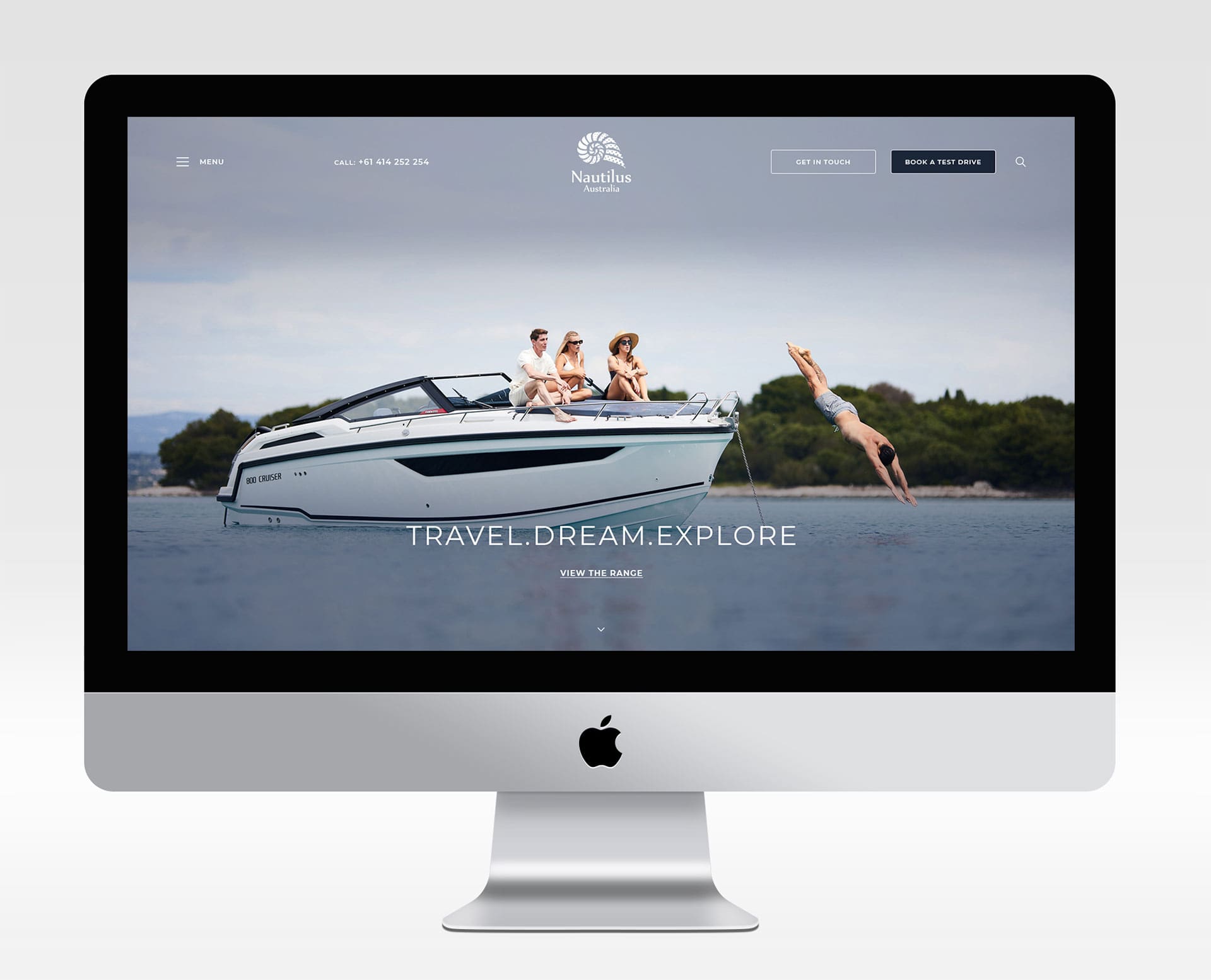 Challenges
Before engaging theAd, Nautilus Australia faced several challenges with their existing website:
Outdated Design: The previous website lacked a contemporary design and failed to reflect the elegance and sophistication of Parker Boats.
Limited Functionality: The website lacked interactive features, limiting its ability to engage users effectively.
Incomplete Boat Information: Users struggled to find comprehensive details about the boats, leading to a less informed buying process.
Poor User Experience: Navigation issues and slow loading times were major pain points, resulting in higher bounce rates and lower conversions.
Our Solution
TheAd – Sydney's Digital Agency devised a comprehensive strategy to overcome these challenges and create a compelling website for Nautilus Australia:
Strategic Branding and Web Design: Our team conducted in-depth market research to understand the target audience and their preferences. We developed a modern and elegant design that aligned perfectly with the luxury and functionality of Parker Boats. The colour scheme, imagery, and layout were carefully chosen to evoke a sense of adventure and marine lifestyle.
Enhanced User Experience: We prioritised user experience throughout the design and development process. The new website featured intuitive navigation, easy-to-use filters, and clear calls-to-action, ensuring users could seamlessly browse through the boats and explore their features.
Comprehensive Boat Information: To address the issue of limited boat information, we created detailed product pages for each boat model. These pages included high-resolution images, specifications, key features, and optional accessories, allowing potential buyers to make well-informed decisions.
Responsive Web Design: Recognising the growing number of users accessing websites on mobile devices, we implemented a responsive web design. The website provided a consistent and enjoyable experience across various screen sizes, ensuring that no potential customer was lost due to device compatibility issues.
Mobile Friendliness: To enable advanced functionality, such as boat customisation and pricing, we provide a complete mobile friendly design and layout.
Digital Advertising: To promote the new website and generate leads, we crafted targeted digital advertising campaigns. Leveraging social media platforms, search engines, and display networks, we reached the right audience at the right time, resulting in increased website traffic and engagement.
Ongoing Support and Maintenance: Our partnership with Nautilus Australia extended beyond the website launch. We provided continuous support and maintenance, ensuring the website remained up-to-date, secure, and optimised for peak performance.

Results
The collaboration between Nautilus Australia and theAd – Sydney's Digital Agency led to remarkable outcomes:
Stunning Website Design: The new website exuded elegance, perfectly capturing the essence of Parker Boats, leaving a lasting impression on visitors.
Improved User Experience: With enhanced navigation and faster loading times, users enjoyed a seamless browsing experience, leading to increased engagement and reduced bounce rates.
Comprehensive Boat Information: The detailed product pages empowered potential buyers with all the information they needed, significantly boosting their confidence in making a purchase decision.
Higher Conversion Rates: The addition of the web application and real-time pricing enabled a personalised buying process, contributing to higher conversion rates and increased sales.
Increased Website Traffic: Digital advertising efforts resulted in a surge of targeted traffic to the website, expanding the customer base and driving potential leads.
Positive Feedback: Nautilus Australia received overwhelmingly positive feedback from customers and industry peers about the website's design and functionality.
Conclusion
The Nautilus Australia project exemplifies theAd – Sydney's Digital Agency's commitment to excellence in Branding, Web Design, Complex Web Applications, Digital Advertising, Support, and Maintenance. By creating a stunning and functional website, we successfully transformed Nautilus Australia's online presence, elevating their brand image and facilitating a seamless user experience. The collaboration showcased our ability to deliver outstanding results and build strong, lasting relationships with our clients.
lets begin!
We are here to help