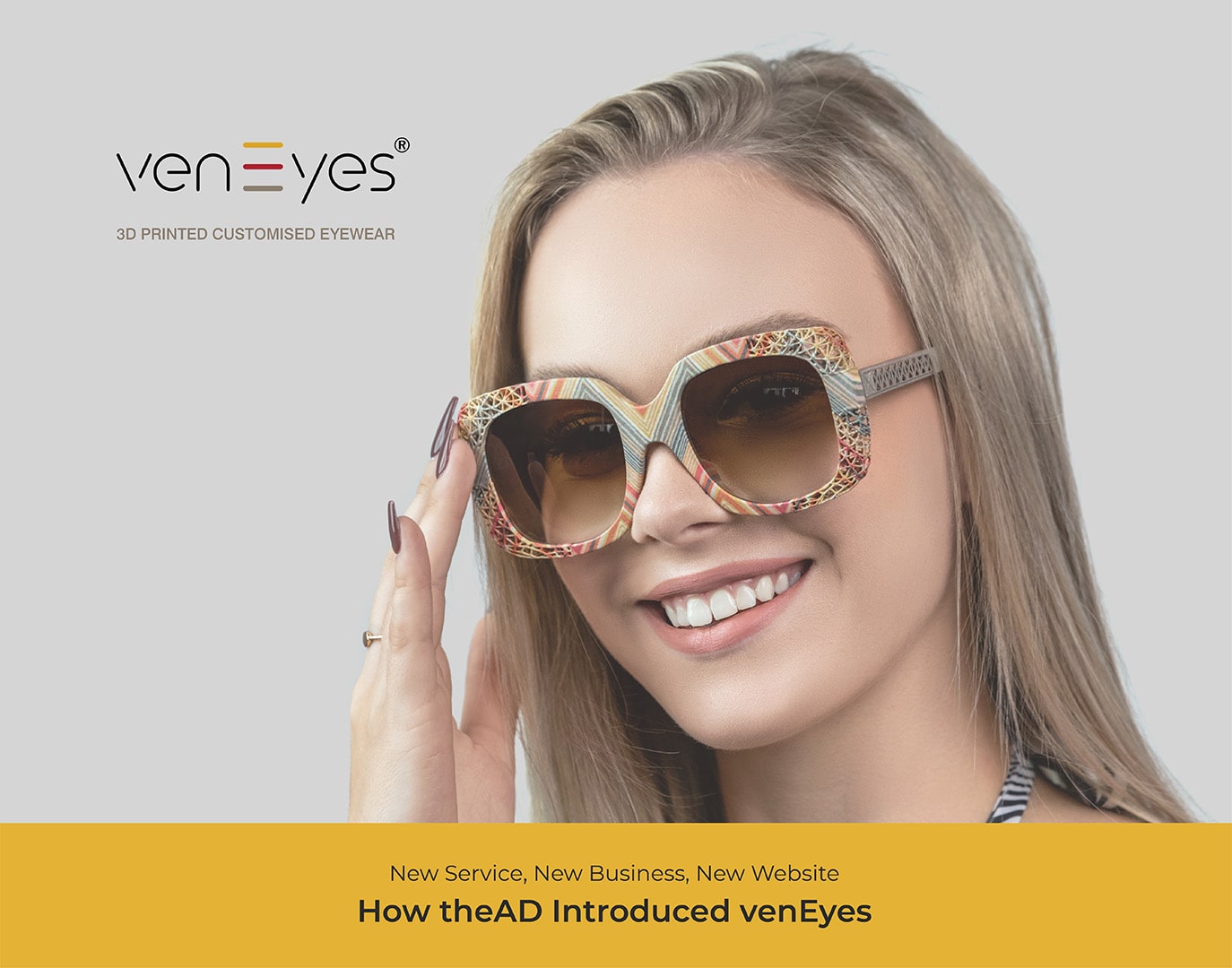 PUTTING THE CUSTOM IN CUSTOMER
venEyes' founders came to us with a service and a vision. They had developed a system that would fill the gap in the optical market by letting customers scan their faces and design a pair of unique (and uniquely comfortable) glasses. But to properly introduce it, they needed quality on and offline marketing collateral, including a website, brochure, and signage. And we were more than happy to help
Starting from Scratch
After thinking on the founder' vision, we set to work on moulding it into a set of 3 key pillars; the core values that would define the Pro Gun Sales brand going forward, and set it apart from the competition:

On the brand side of things, we established the three key pillars that would form the core of venEyes and inform their marketing going forward:
– Novelty
– Style and Comfort
– Quality
DEVELOPING THE WEBSITE
The venEyes website would have three jobs. Firstly, it needed to properly introduce the brand to visitors with the key pillars in mind. Secondly, it had to primarily focus on retailers while also appealing to customers. And thirdly, it needed to be a platform where retailers could sign on to get the venEyes system.
So our team got to work.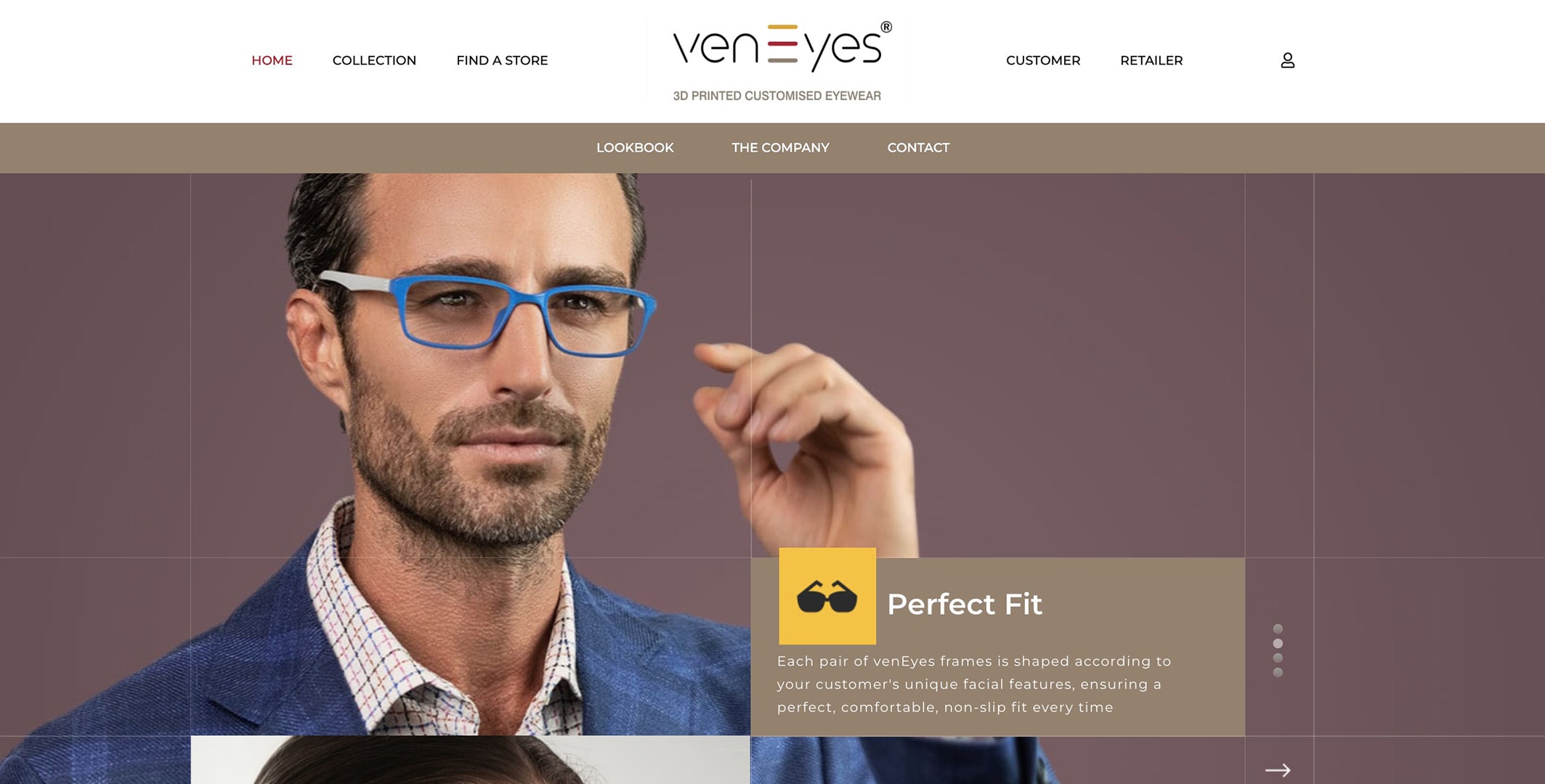 To start, we put together a wireframe. To overcome the above hurdles, we incorporated a detailed about us page and a homepage providing an overview of the brand's mission and funding. From the homepage, retailers would be prompted to click through to their site section, where they could learn more about how the system works, the sign-up process, and submit their interest.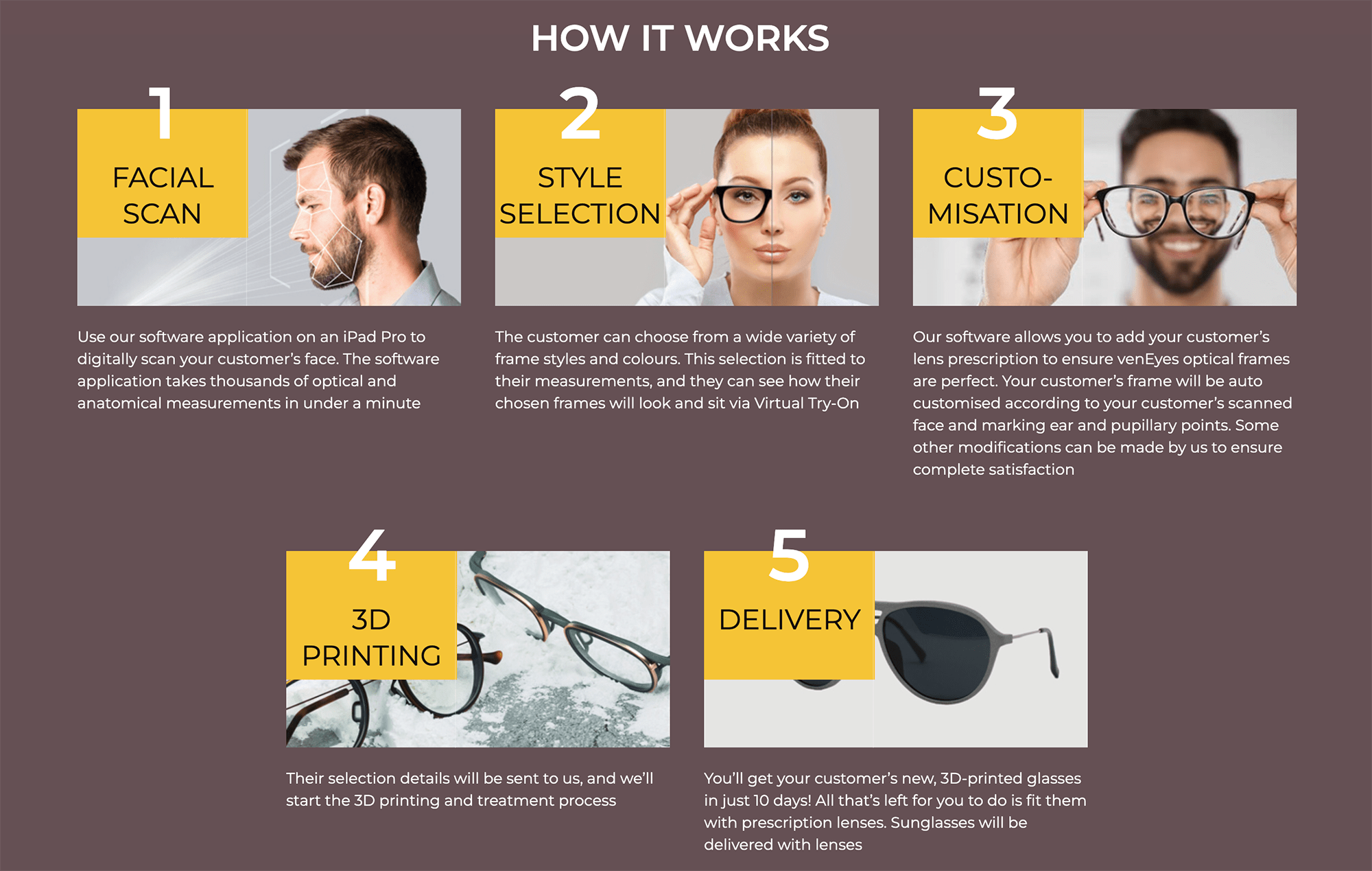 Customers, meanwhile, had a dedicated page in a separate tab further explaining the scan-design process and prompting them to find a participating retailer.

Throughout, we used the Montserrat font and included visualisations of the scanning process to emphasise the brand as a technological novelty.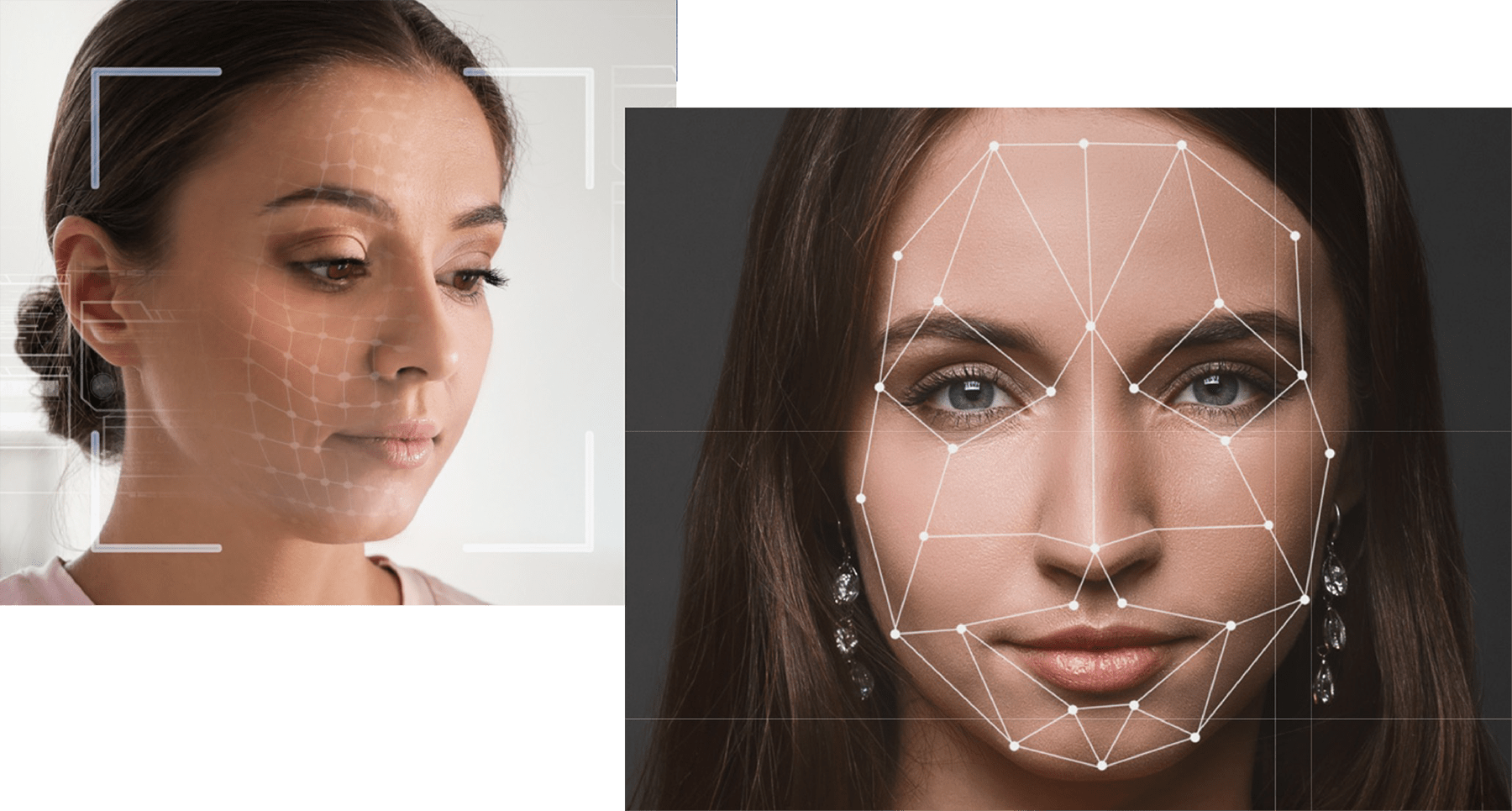 Additionally, we filmed and added a video showing the process in full to further reinforce the newness of the offering and the sheer scope of adjustability.
And on that note, we also conducted a photoshoot to create quality, original images for the website's pages and a dedicated catalogue to show off the venEyes range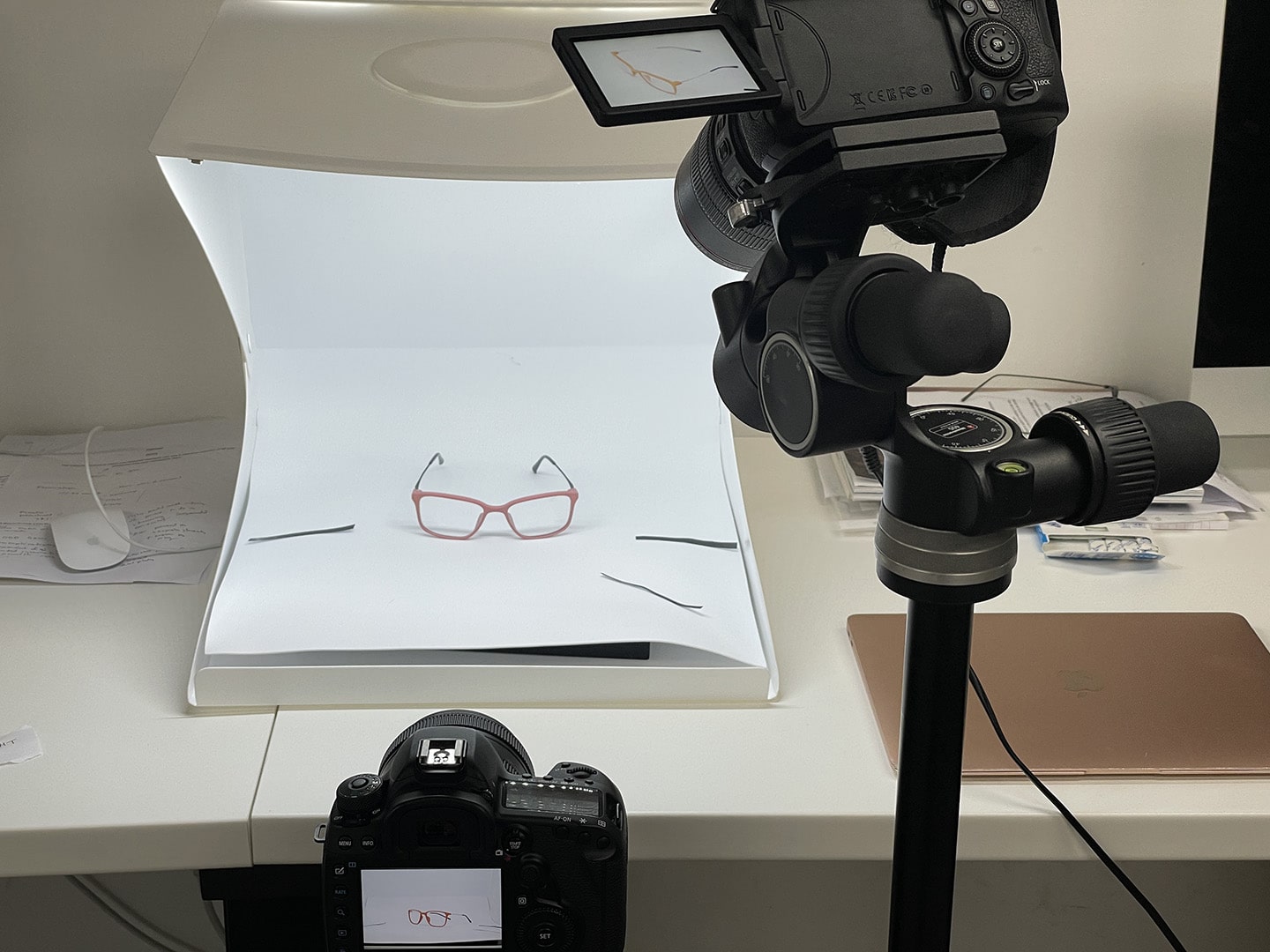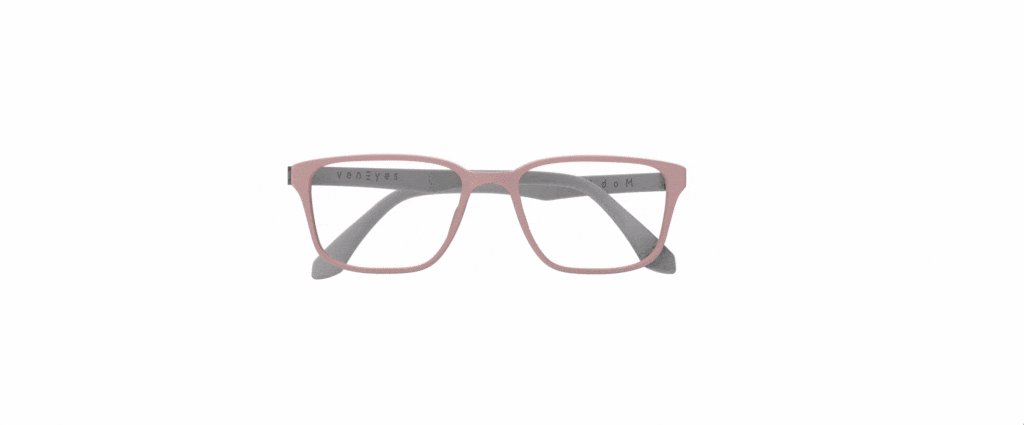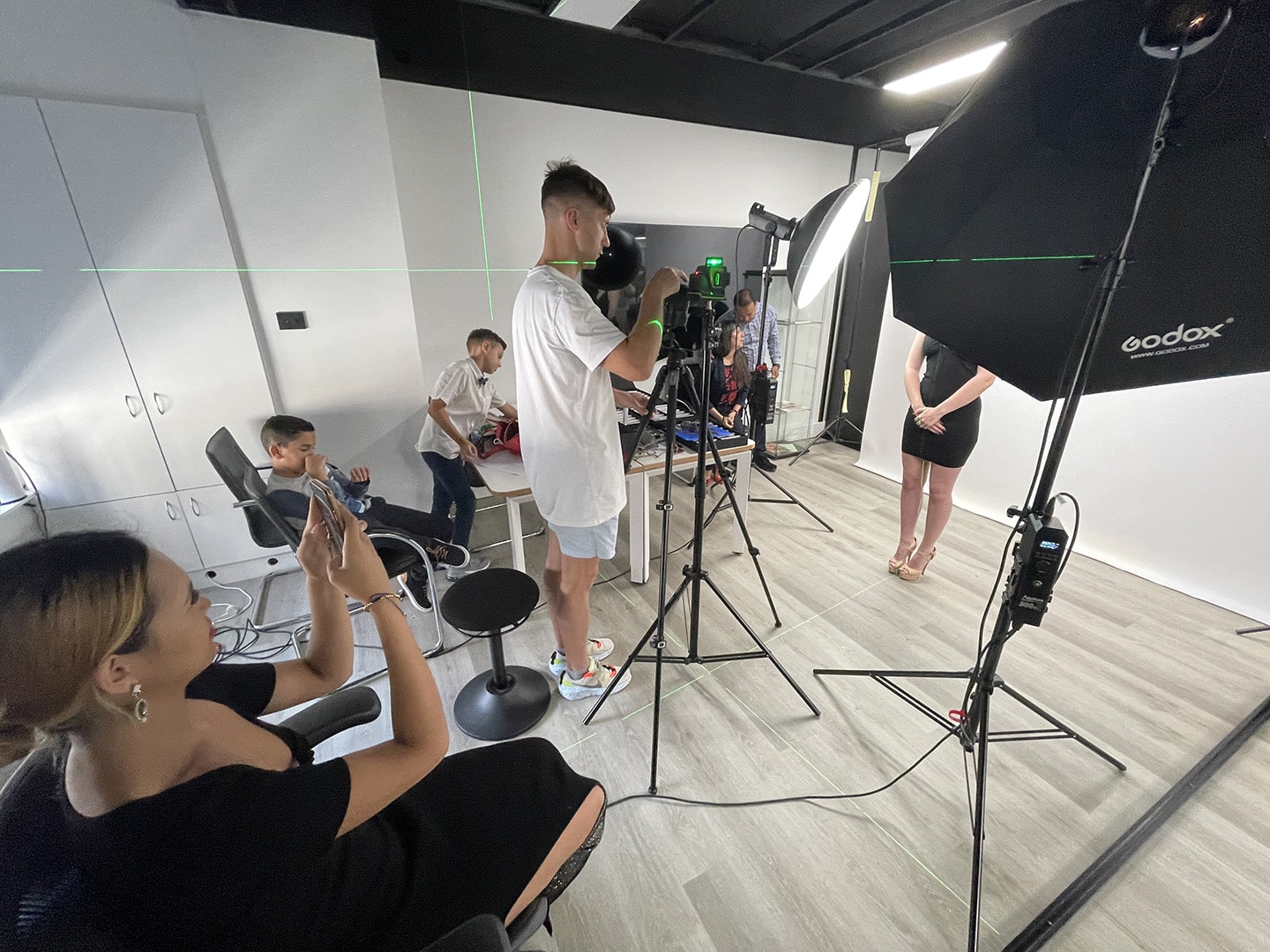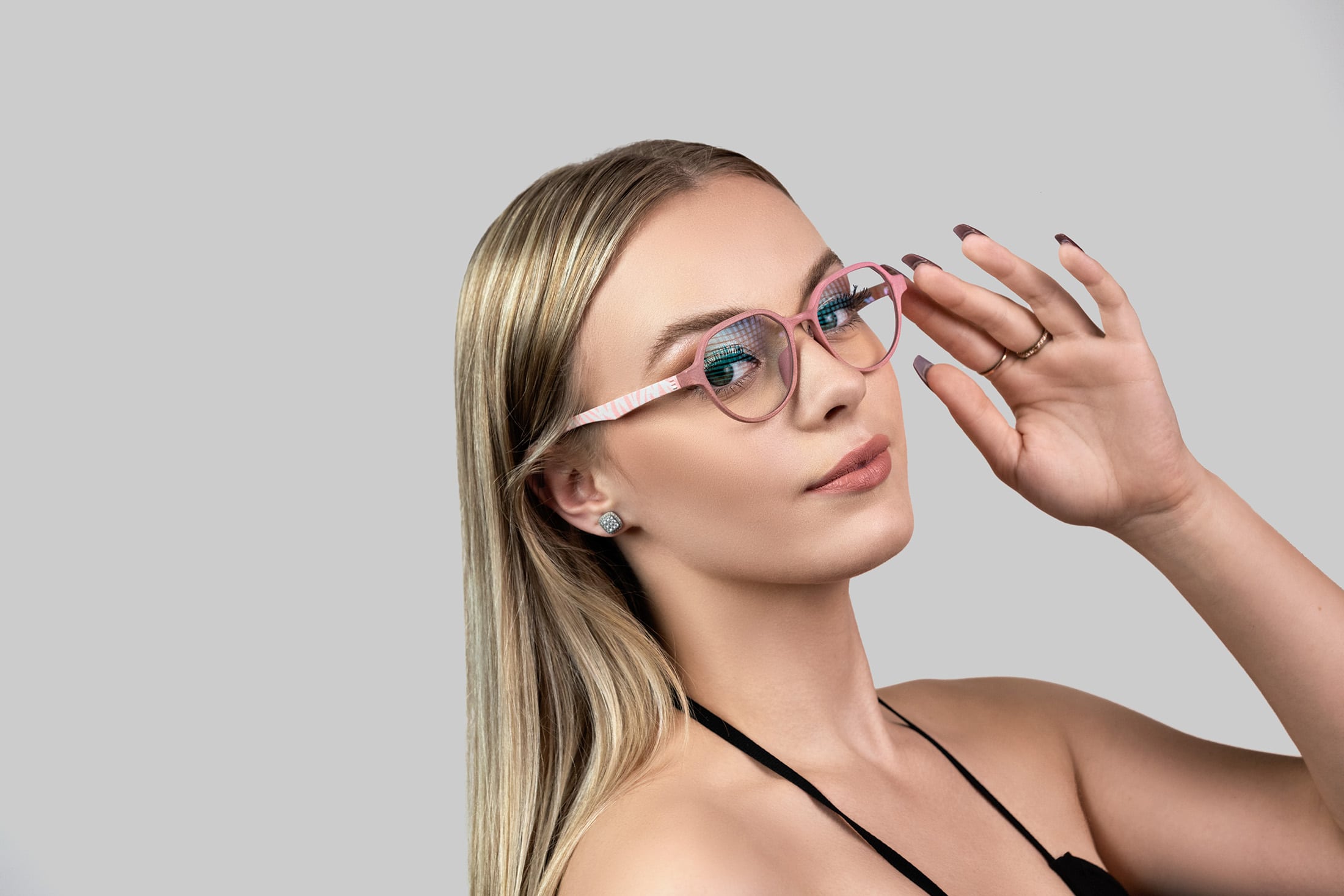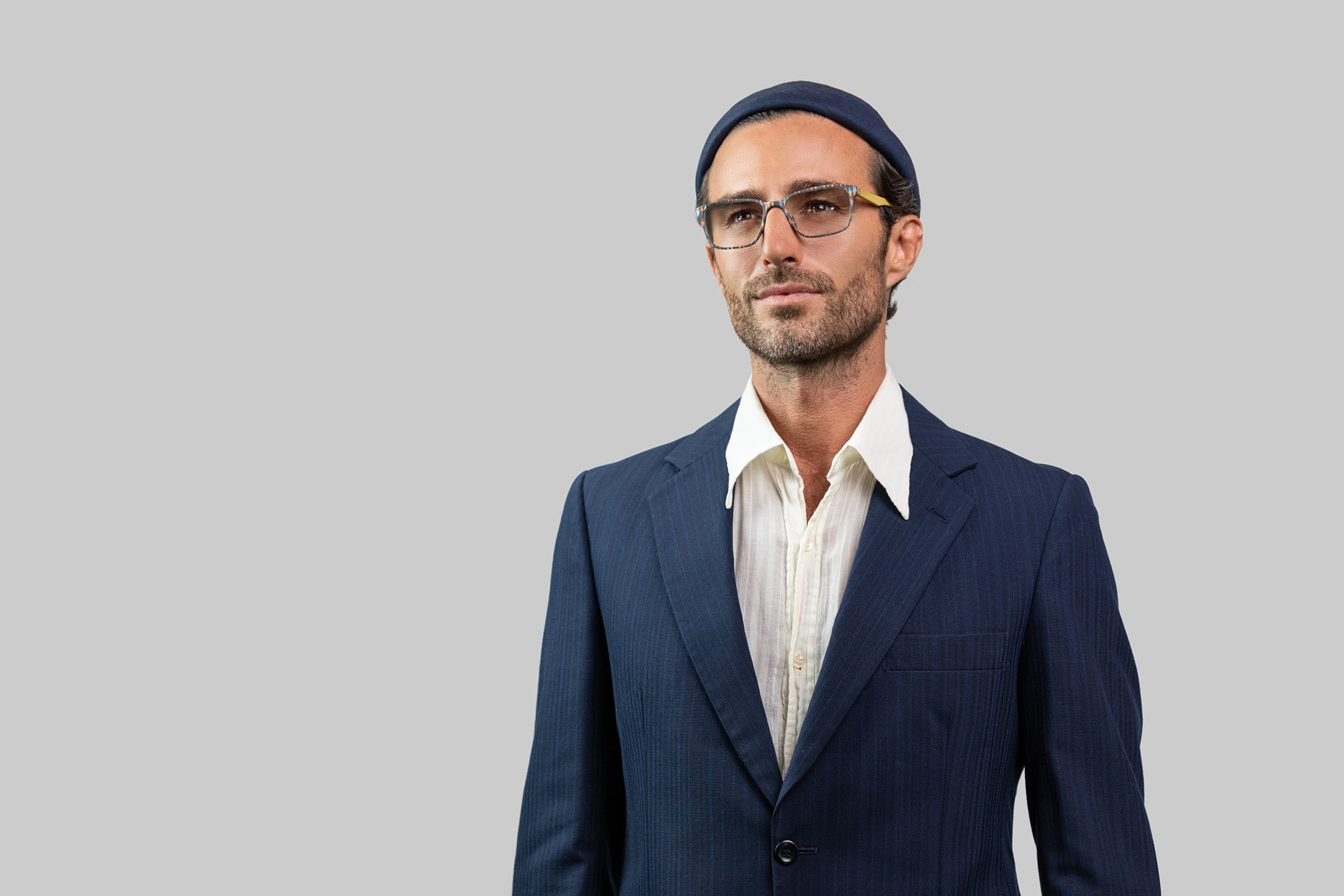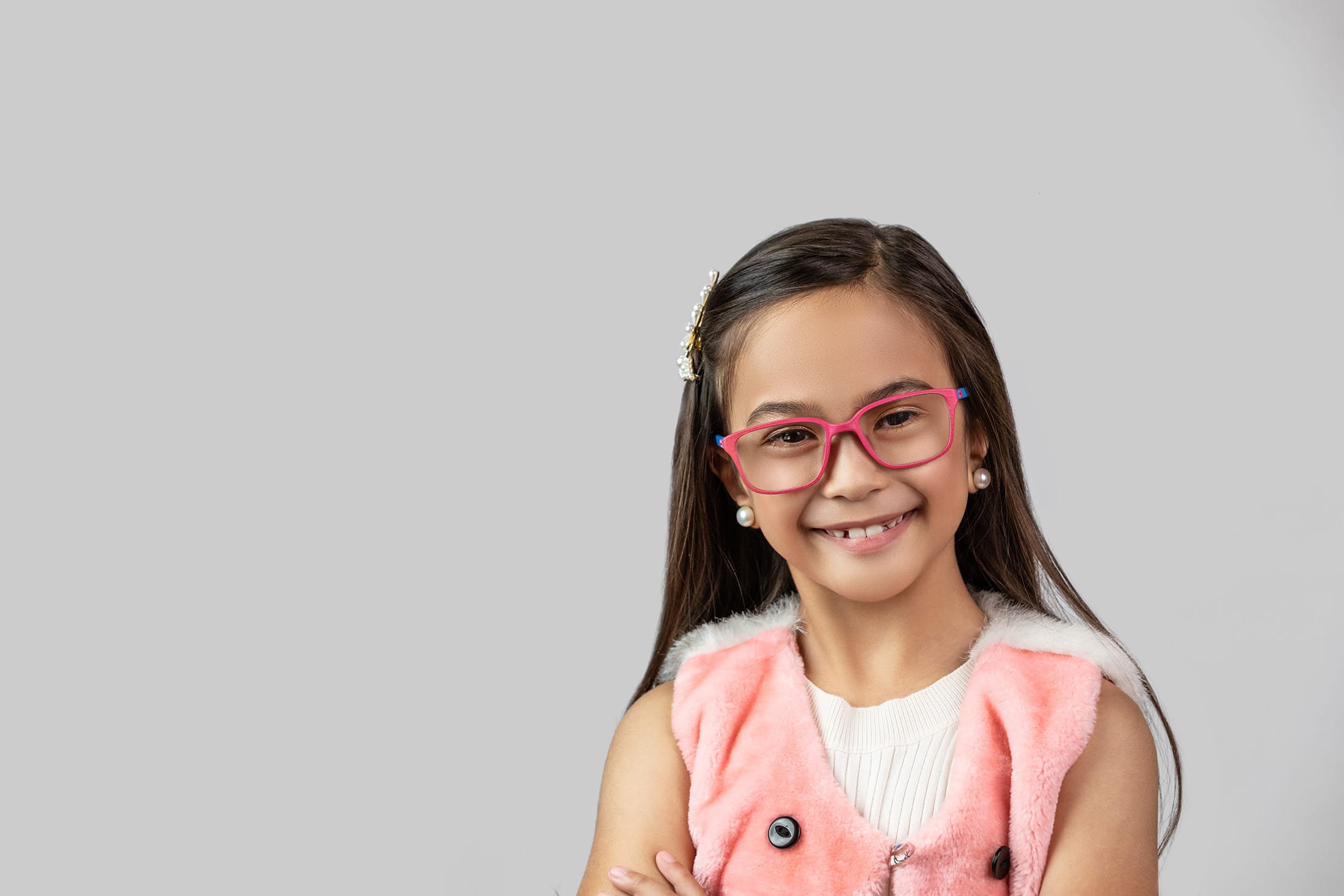 MARKETING OFFLINE
The next steps involved traditional marketing methods. Namely, a printed brochure and store signage for retailers. Similarly to the website, the brochure intended to market the venEyes service to optical retailers (but unlike the website, it was only for retailers)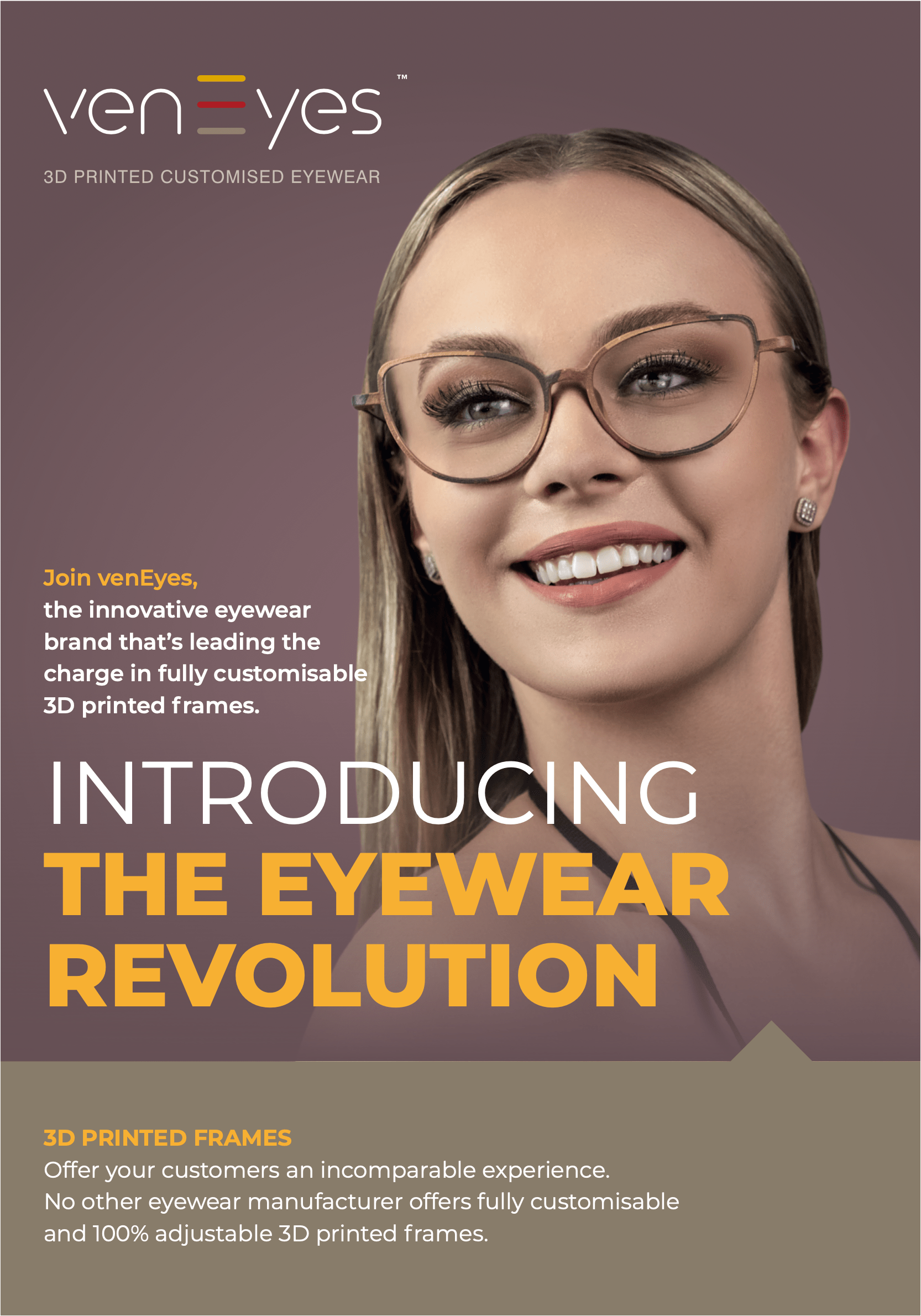 To achieve this, we utilised similar elements to the website, including visuals and text outlining what venEyes aimed to do and their service
And for the signage, we created a banner and poster for participating retailers to hang up in their stores, which incorporated venEyes' core message: your eyewear should be as unique as you are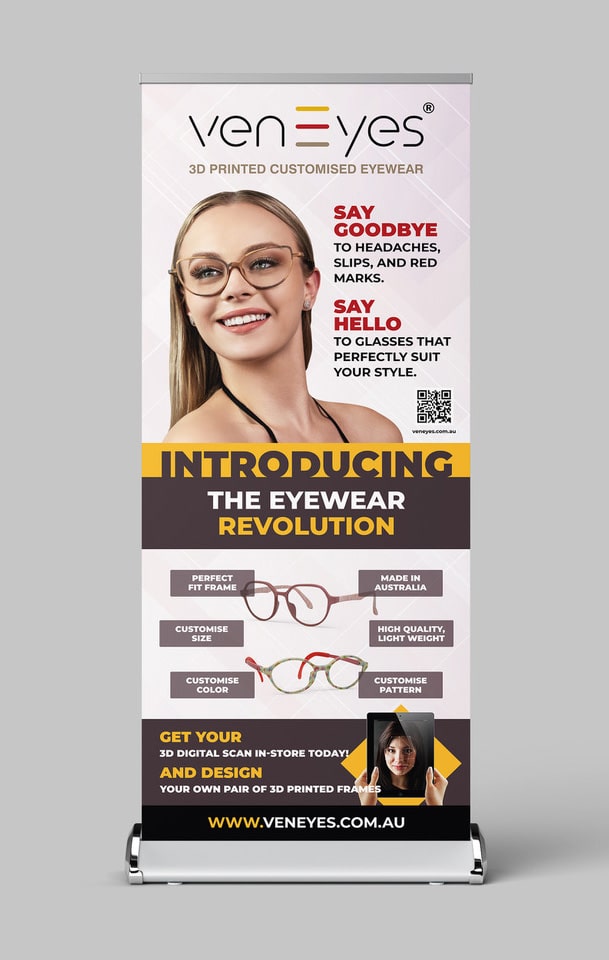 THE RESULTS
venEyes now has a professional website and traditional marketing collateral that properly introduces their brand to the Australia and New Zealand markets, serve to establish their presence on and offline, and invite retailers and customers to become part of the eyewear revolution
lets begin!
We are here to help